Editor's Picks
What we loved in 2019
Best Taste of Brooklyn on Route 66 Jane's Delicatessen
Best Authentic Korean Korean Garden
Best Authentic Vietnamese Ri Le's
Best New Fusion Restaurant Umami Fries
Best Addition to the Bar Scene The explosion of local craft brewery taprooms (Thank you, modernized liquor laws!)
Best Acronym for a Business Owner's Last Name New Era: Fine Fermentations (Jonathan Neff)
Best Inspiration Over Drinks (For the Soul) Gilcrease After Hours
Best Inspiration Over Drinks (For the Mind) The STEMcell Science Shop's Think & Drink series at Heirloom Rustic Ales
Best Place to Channel Your Inner Don Draper Cigar Lounge at SMOKE. Woodfire Grill
Best Listening Room Woody Guthrie Center Theater
Best Tables Turned Steph Simon's "Upside" music video at Brady Mansion
Best Place to Buy a Vintage Guitar Guitar House
Best New Means of Transport Lime and Bird scooters
Worst New Means of Transport Lime and Bird scooters
Best Pool River Spirit Casino
Best Place for a Night on the Town Tulsa Arts District
Best Renovations Osage Casino
Pettiest Grievance Gathering Place traffic complaints
Best New TTV Satellite Office DoubleShot at the Rookery
Best Spot for an 80s Pinball Showdown The Max
Best Place to Catch a Drag Show The ReVue
Best Group Lunch Destination Mother Road Market
Best Reason to Root for the Home Team Tulsa Drillers taking the Texas League Championship for the first time in 20 years
Best GET-YOU-A-PLACE-THAT-DOES-BOTH Duet. Killer food and cocktails upstairs–jazz and comedy downstairs. Duet is the ultimate two-part harmony.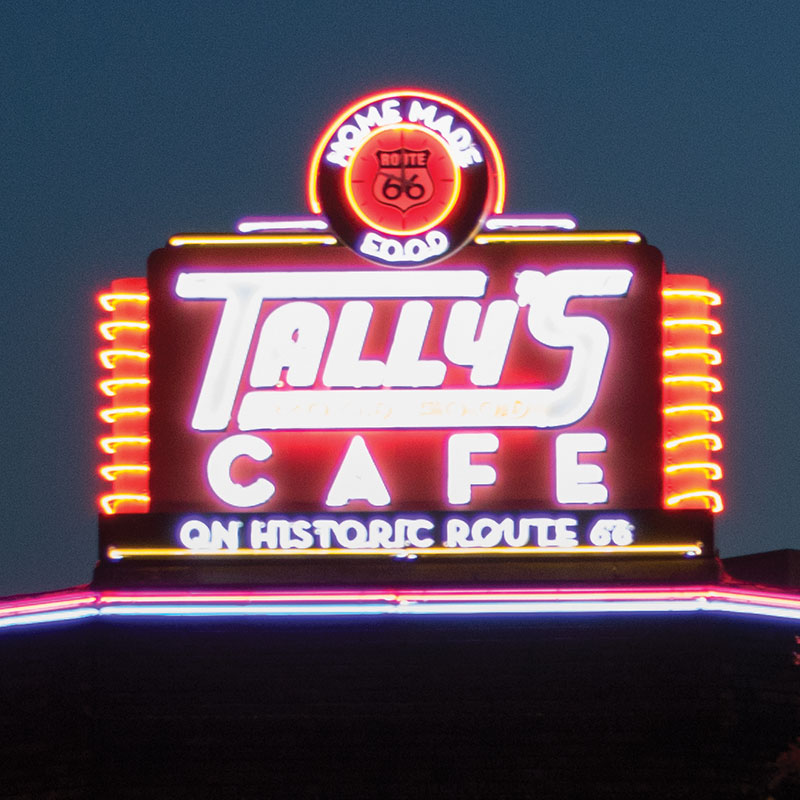 Tally's Good Food Cafe
Best Breakfast FINALISTS:
Brookside By Day, Dilly Diner
Best Diner FINALISTS:
Brookside By Day, Dilly Diner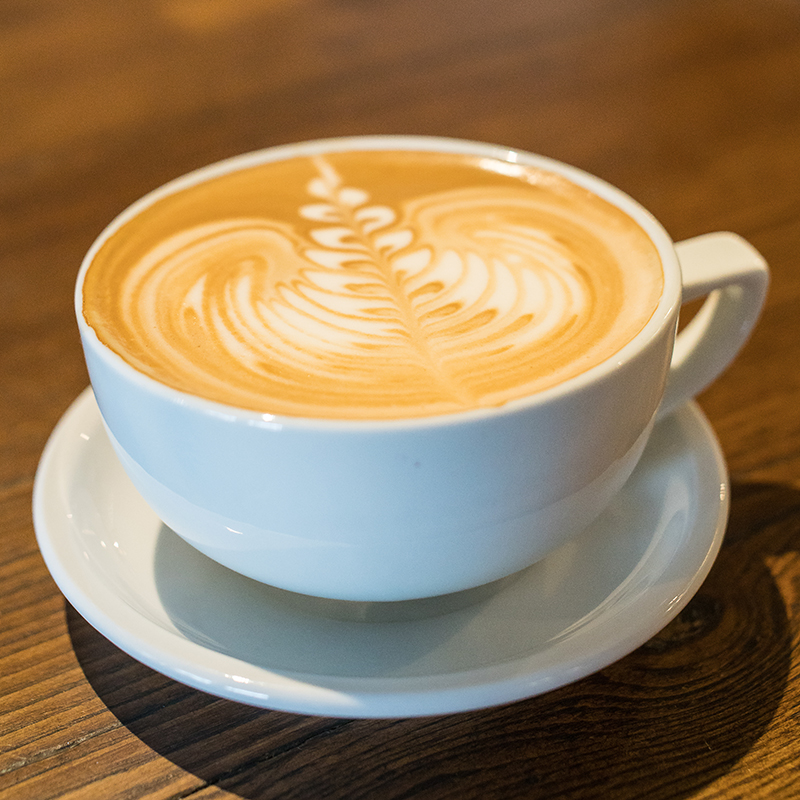 The Coffee House on Cherry Street
Best Coffee Shop FINALISTS:
918 Coffee, Shades of Brown
Best Open Mic FINALISTS:
The Fur Shop, The Gypsy Coffee House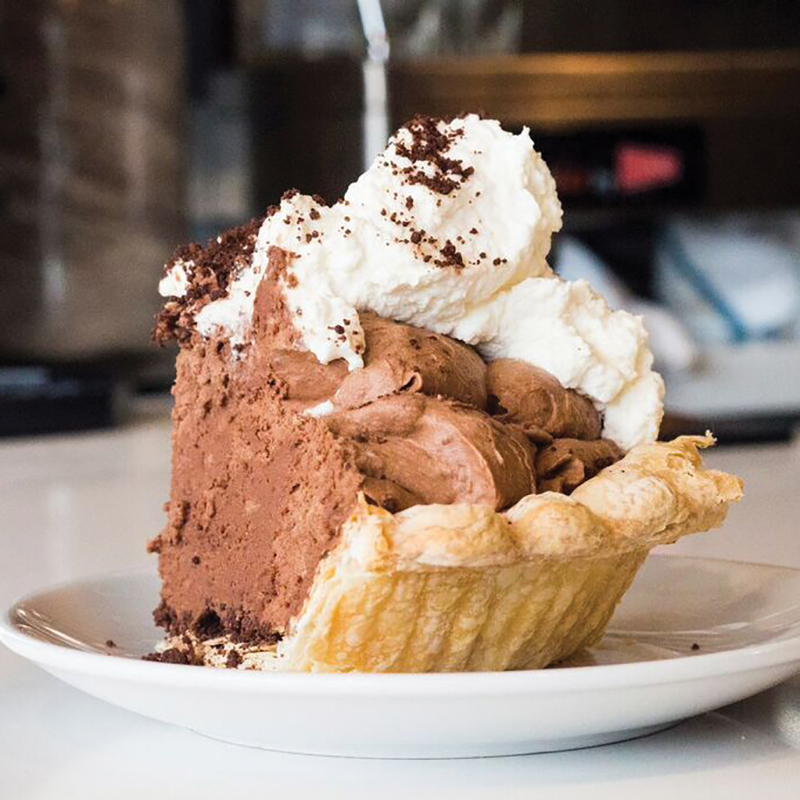 Antoinette Baking Company
Best Bakery FINALISTS:
Merritt's Bakery, Ludger's Bavarian Cakery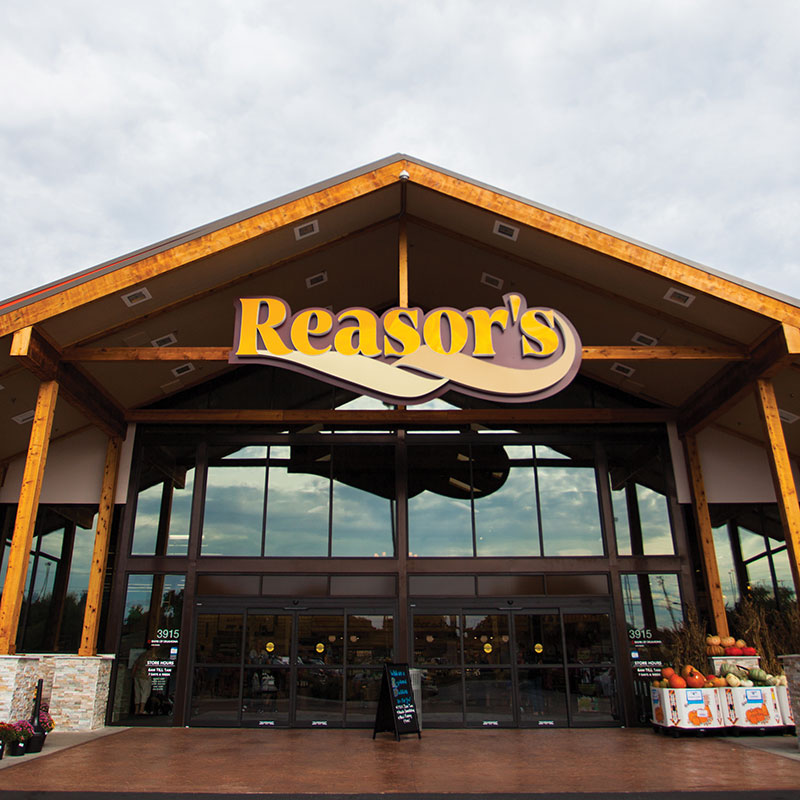 Reasor's Foods
Best Grocery Store FINALISTS:
Sprouts Farmers Market, Trader Joe's
Originally opened in 1963, Reasor's has grown to 18 locations and more than 2,500 employees in Oklahoma.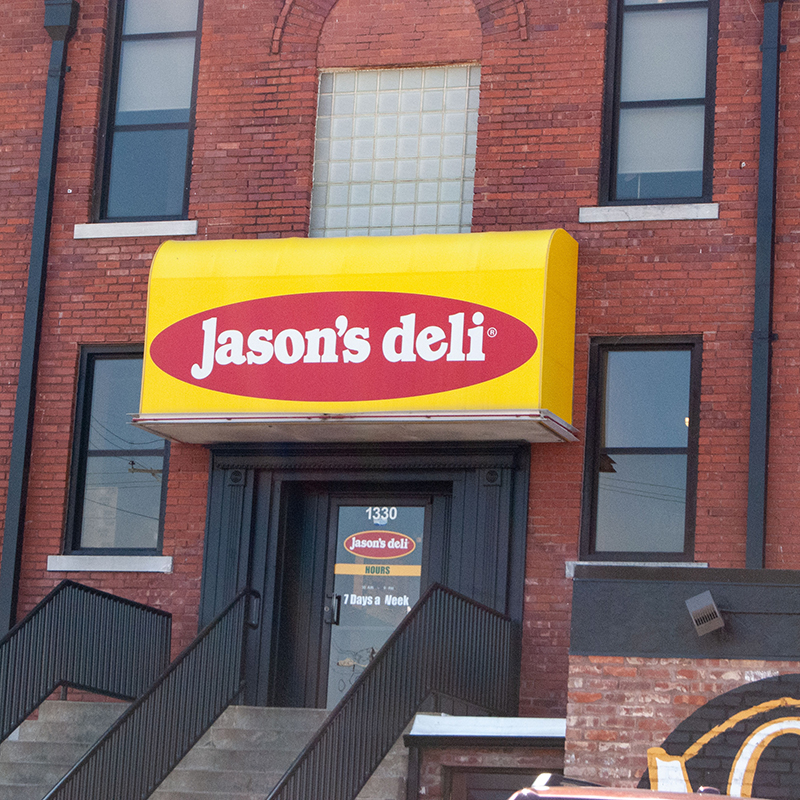 Jason's Deli
Best Deli FINALISTS:
Bill and Ruth's, Trenchers Delicatessen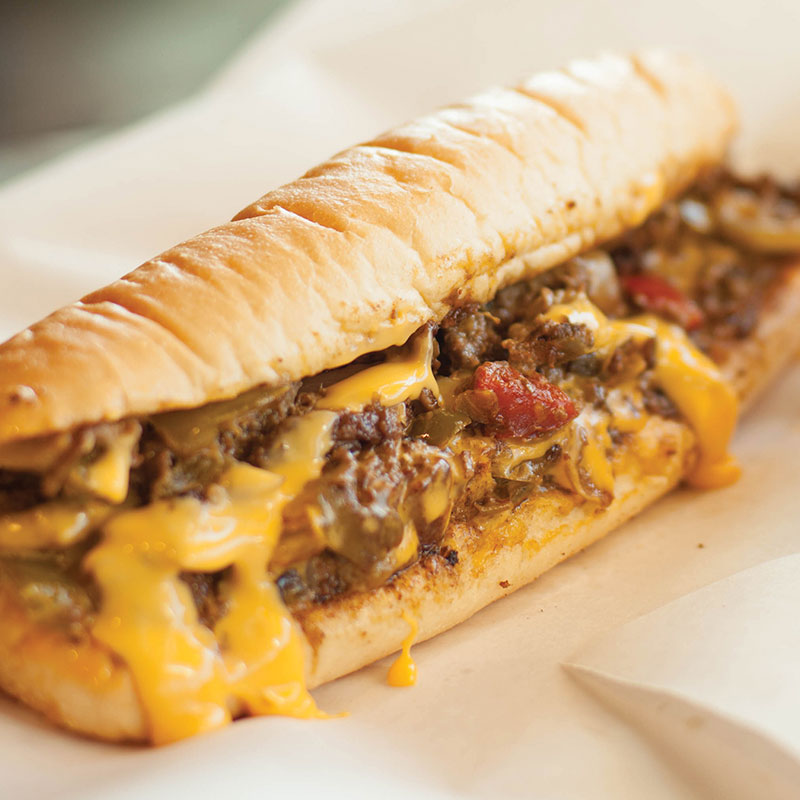 Phat Philly – Phat Philly's
Best Sandwich FINALISTS:
Reuben – Trenchers Delicatessen,
The Trencher – Trenchers Delicatessen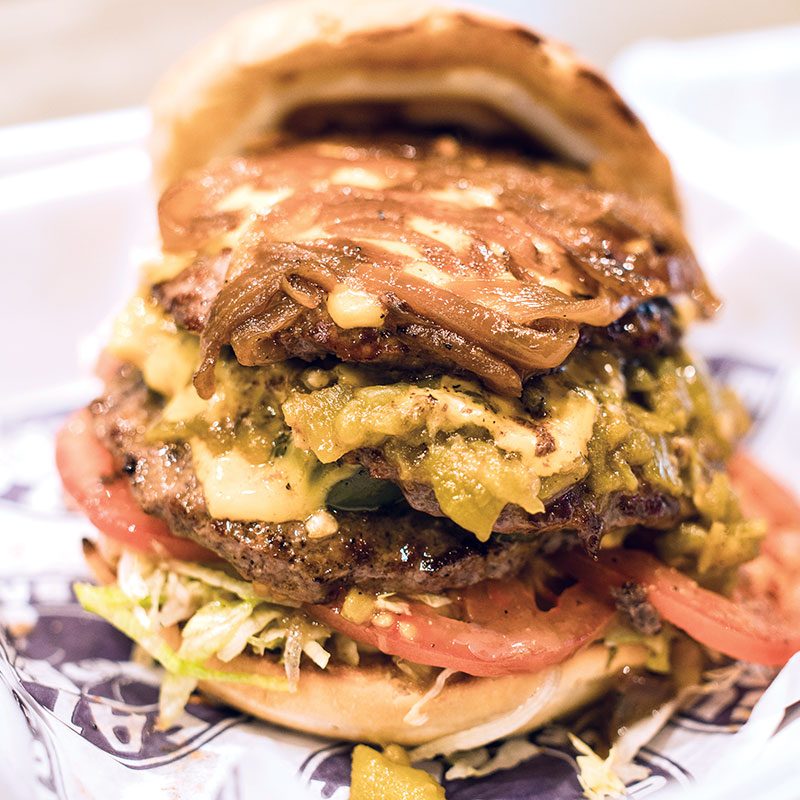 Fat Guys Burger Bar
Best Burger FINALISTS:
Ron's Hamburgers & Chili, The Tavern
Nothing beats Fat Guys' endless options for burger customization.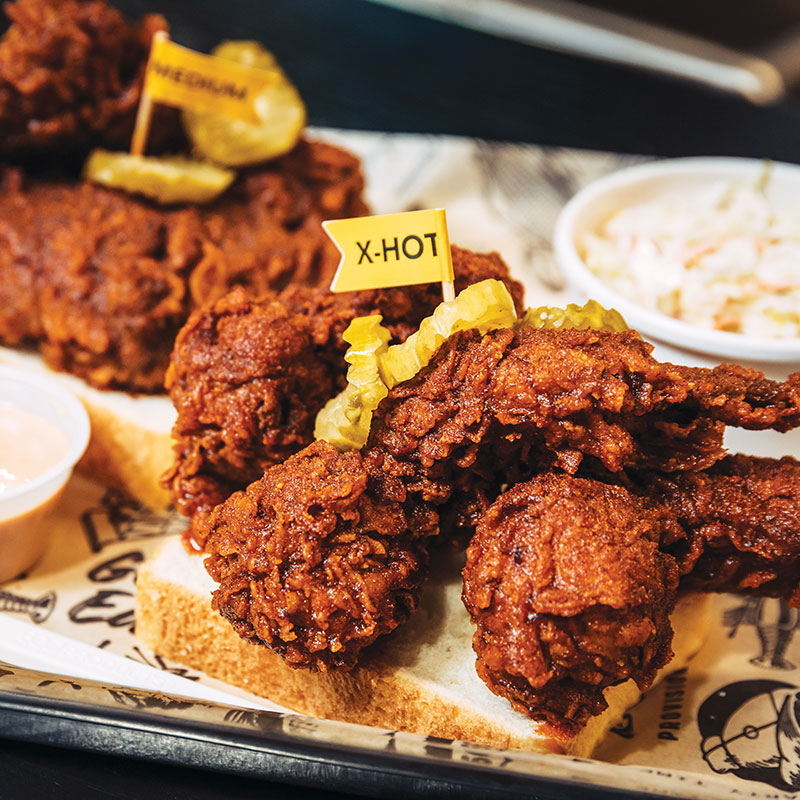 Chicken and the Wolf
Best Chicken FINALISTS:
The Brothers Houligan, Charlie's Chicken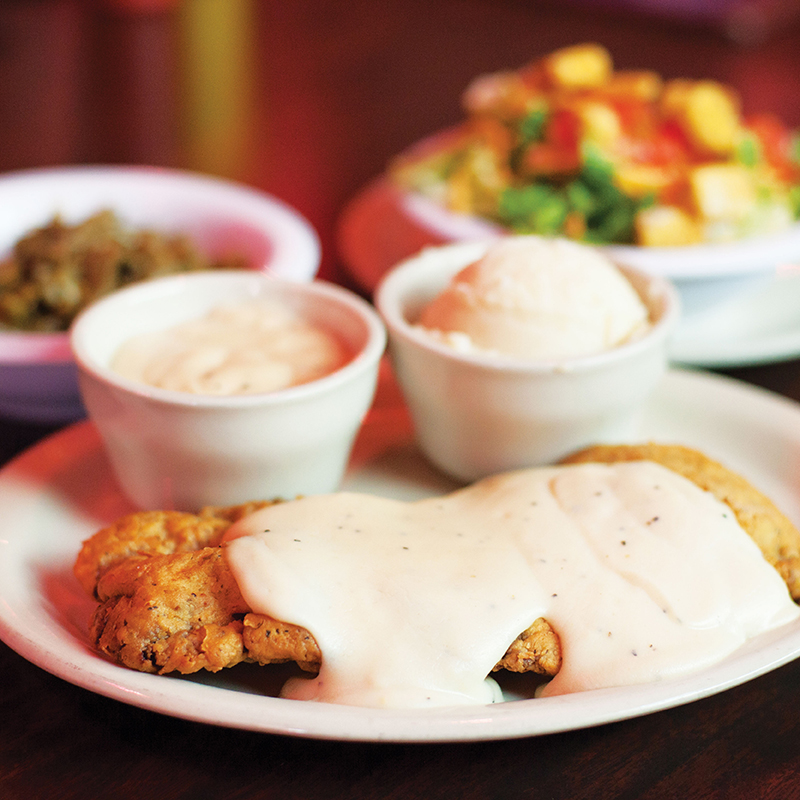 The Brothers Houligan
Best Chicken Fried Steak FINALISTS:
The Brook Restaurant & Bar, Charleston's
The Bros' massive chicken fry, addictive cream gravy, and endless sides are a Tulsa tradition.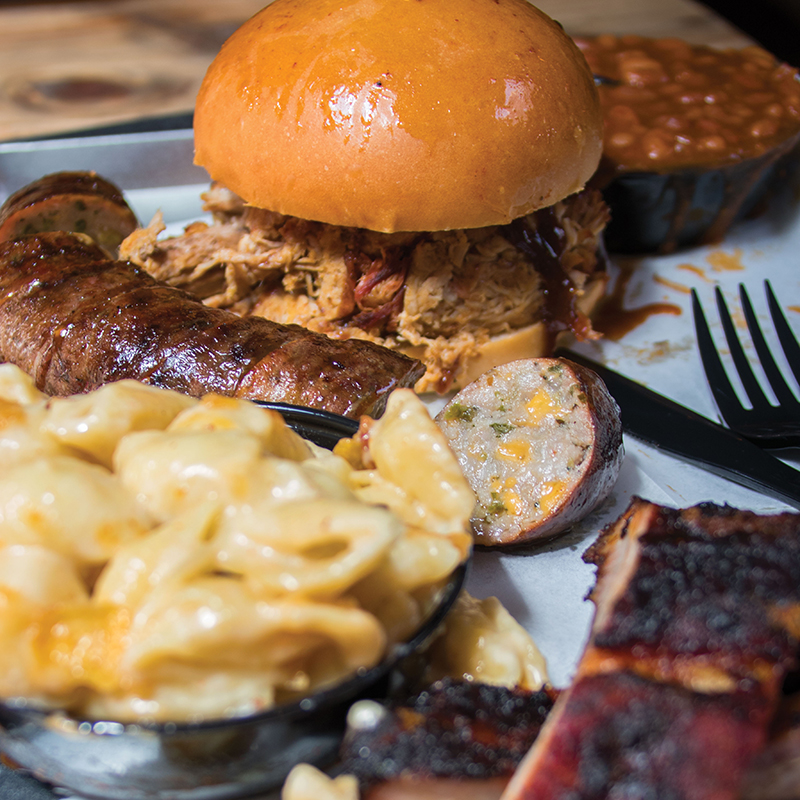 Burn Co. Barbecue
Best Barbecue FINALISTS:
Albert G's, Oklahoma Joe's
With a dedication to Tulsa's own Hasty Bake Ovens, Burn Co. is Green Country 'cue.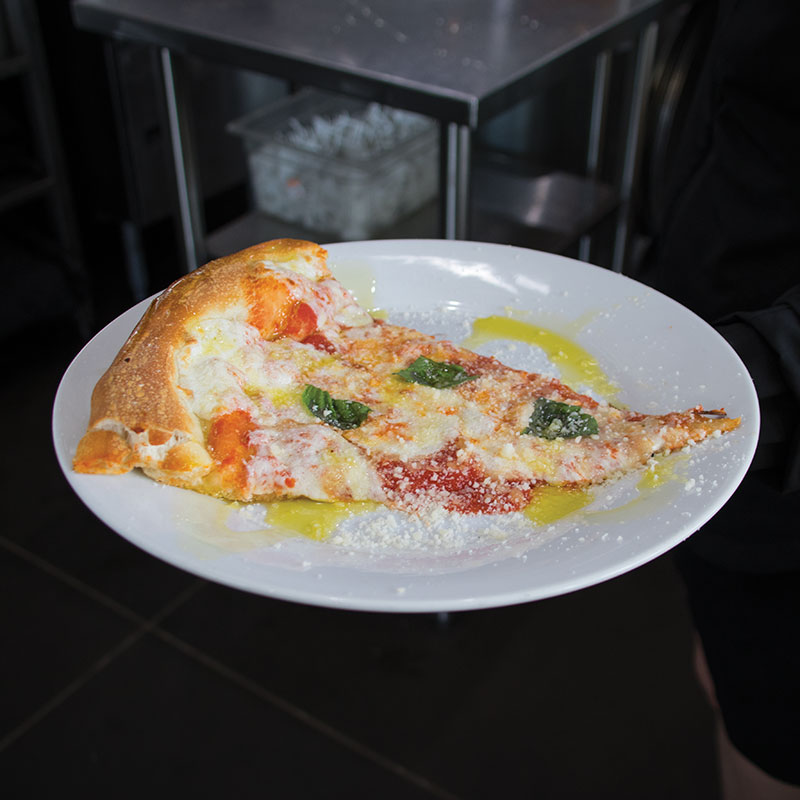 Andolini's Pizzeria
Best Pizza FINALISTS:
East Village Bohemian Pizzeria, Hideaway Pizza
Best Food Truck FINALISTS:
Lone Wolf, Mr. Nice Guys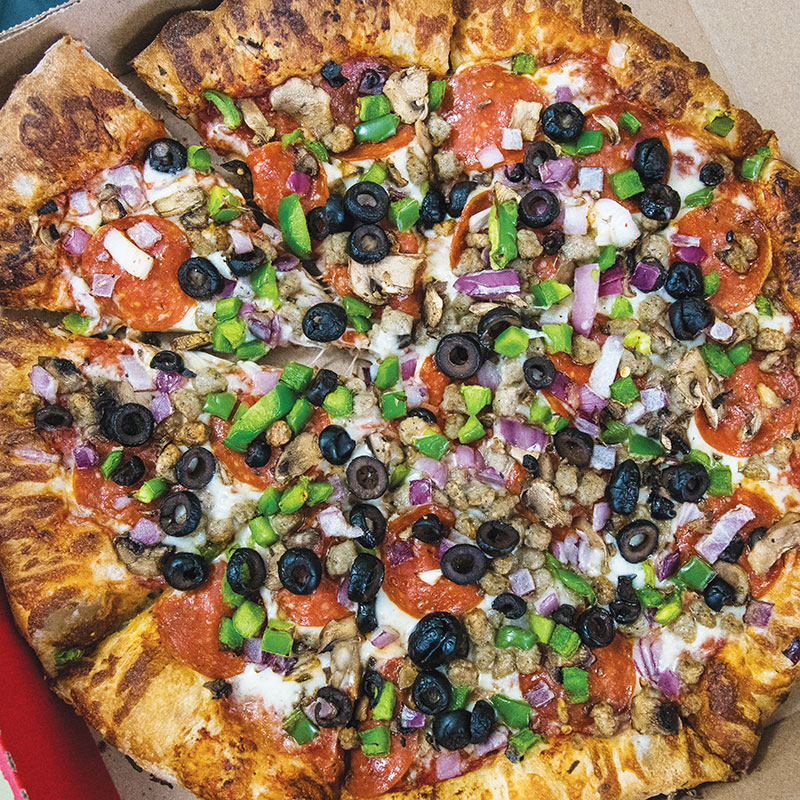 Hideaway Pizza
Best Takeout Pizza FINALISTS:
Andolini's Pizzeria, Mazzio's
Best Family Dining FINALISTS:
The Brook Restaurant & Bar, Charleston's
Tie-dyed and tried and true, Hideaway has been around for 62 years, now serving seven locations in the Tulsa metro. Their ATW pizza—topped with pepperoni, sausage, and veggies—is a must.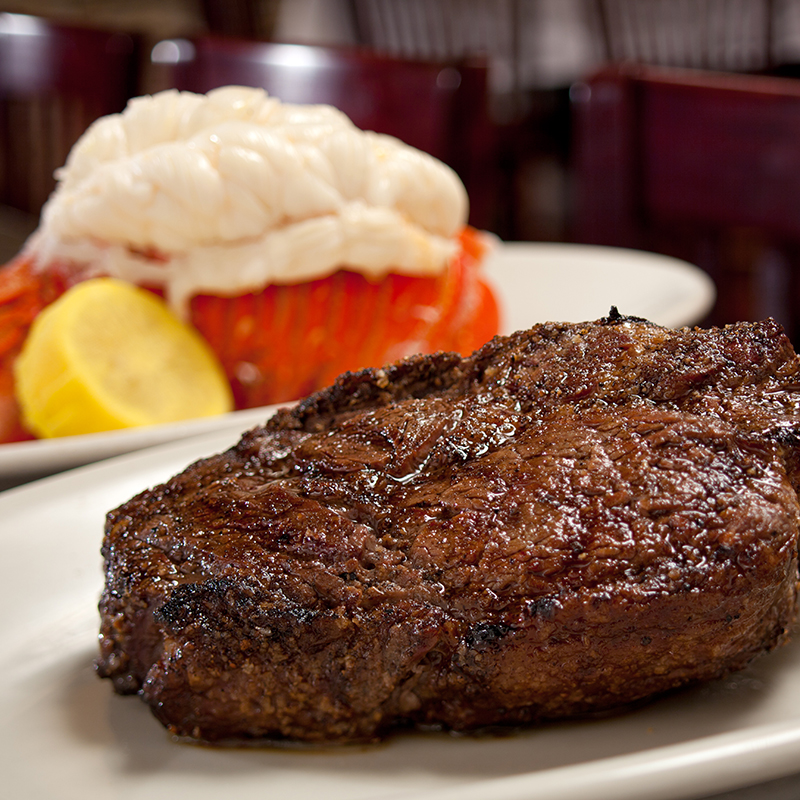 Mahogany Prime Steakhouse
Best Steak FINALISTS:
Bull in the Alley, Prhyme: Downtown Steakhouse
Mahogany's flame-broiled steaks are a cut above the rest.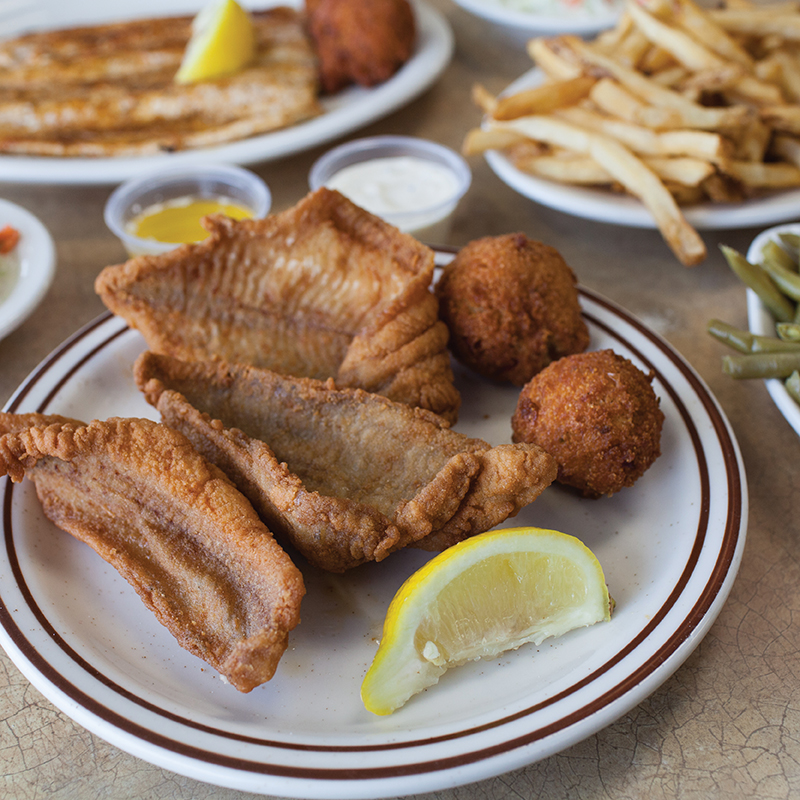 White River Fish Market
Best Seafood FINALISTS:
Bodean Restaurant & Market,
Nola's Creole & Cocktails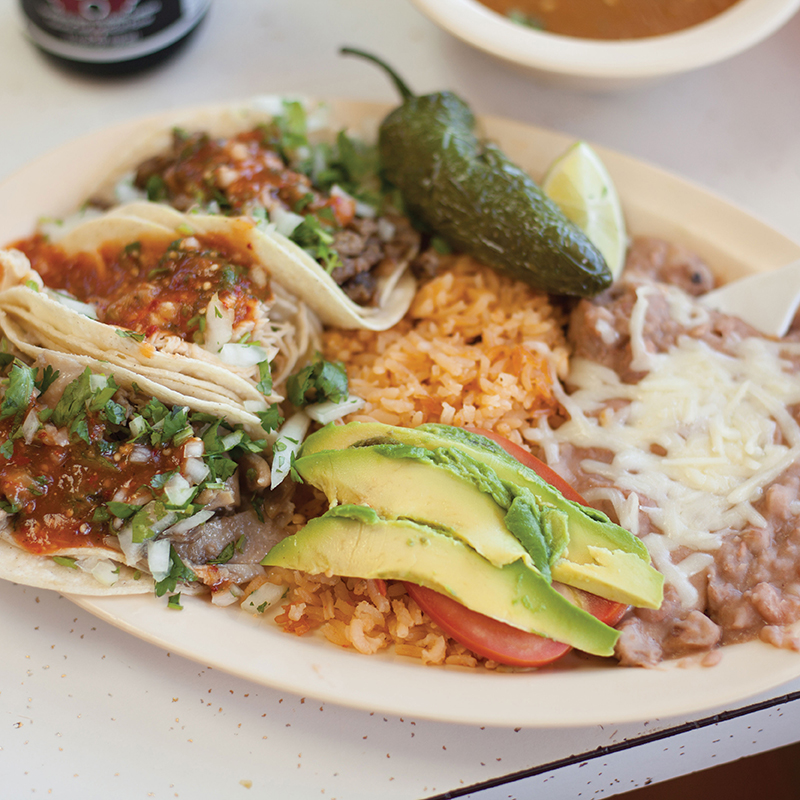 Tacos Don Francisco
Best Taco FINALISTS:
Elote Café & Catering, Torchy's Tacos
Authentic carnitas, pastor, lengua, cabeza, and more always satisfy at Tacos Don.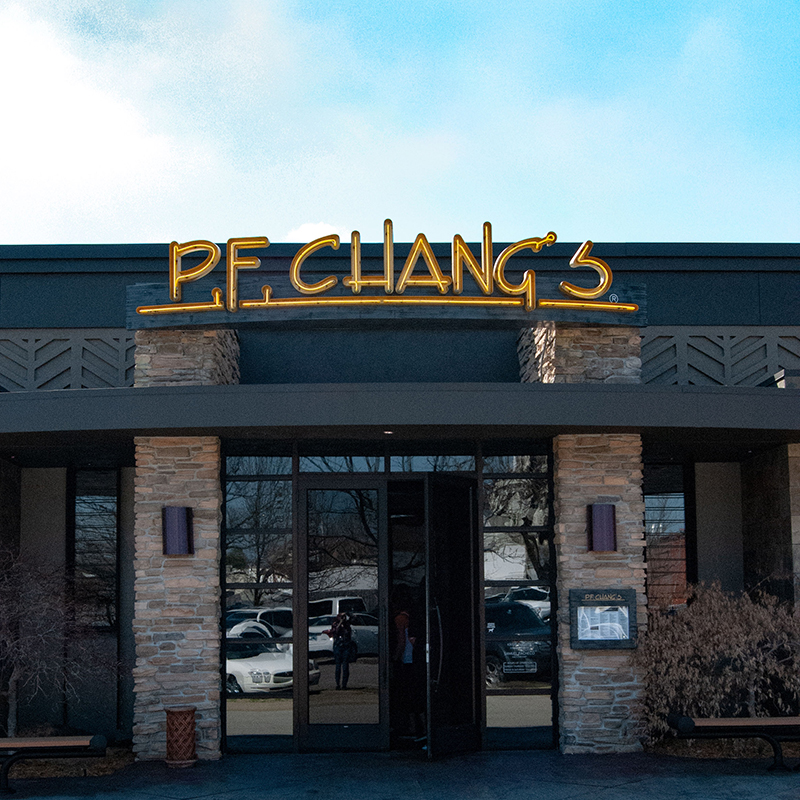 P.F. Chang's
Best Chinese FINALISTS:
Golden Gate, Pei Wei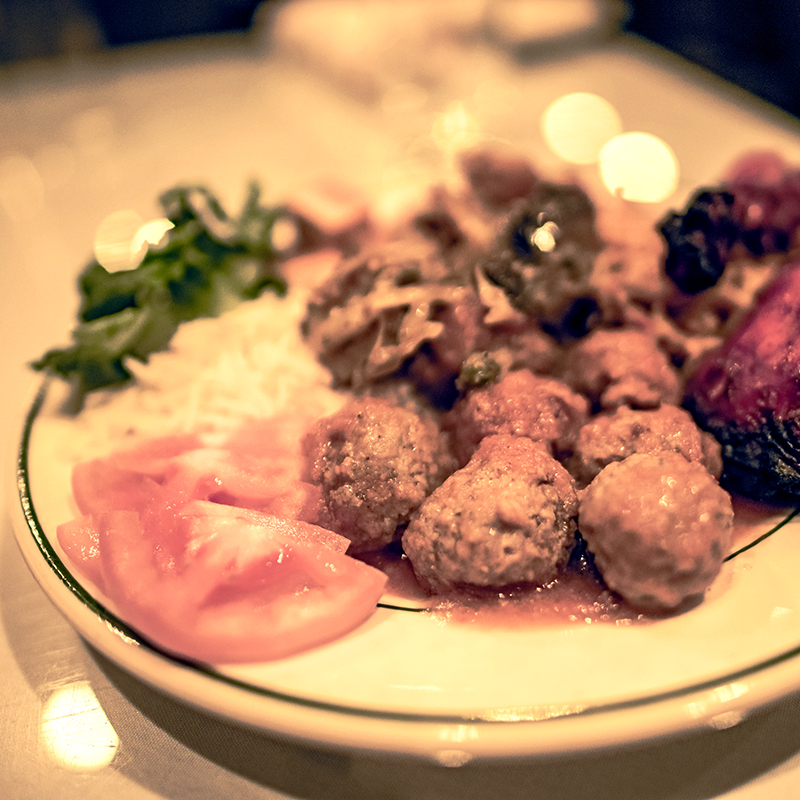 India Palace
Best Indian FINALISTS:
Desi Wok, Tandoori Guys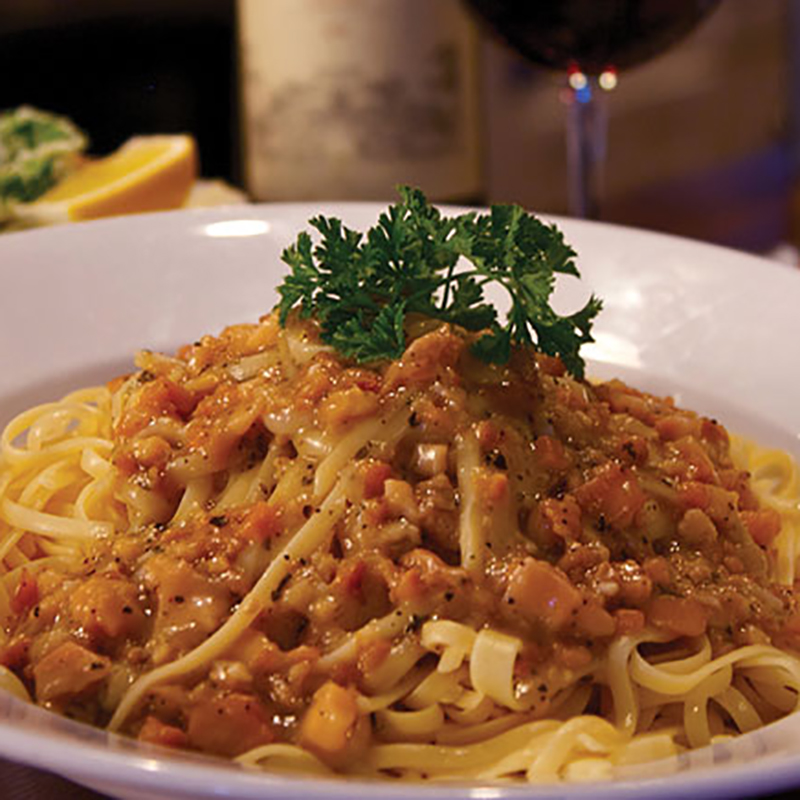 Mondo's
Best Italian FINALISTS:
Dalesandro's Italian Cuisine, Ti Amo
The Aloisio family has served handcrafted Italian recipes to Tulsans since 1969.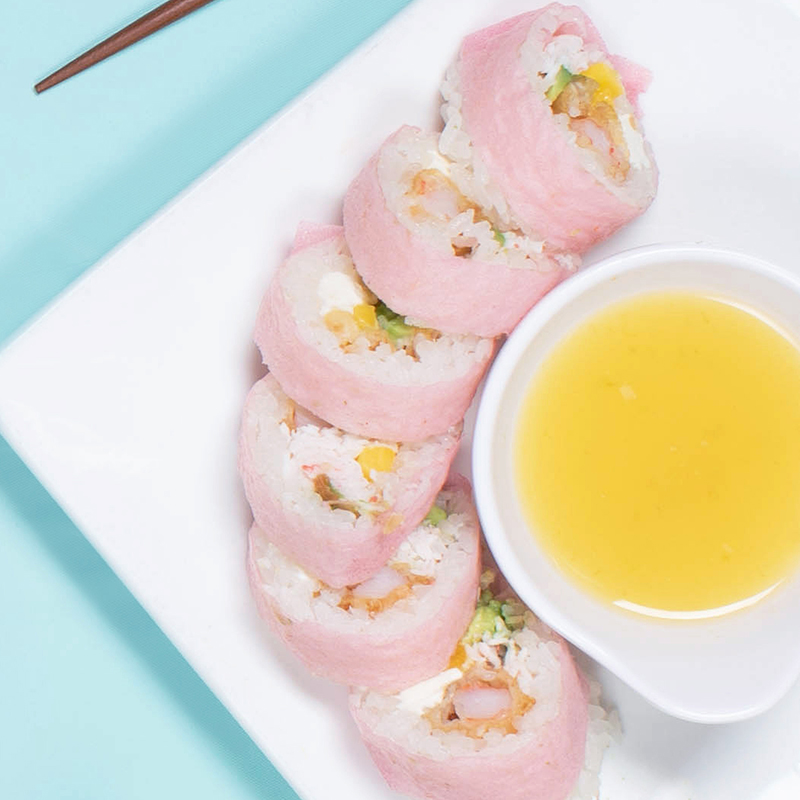 Yokozuna
Best Japanese / Sushi FINALISTS:
In the Raw, Osaka
Yokozuna excels with dozens of sushi options, as well as ramen and tons of fusion dishes.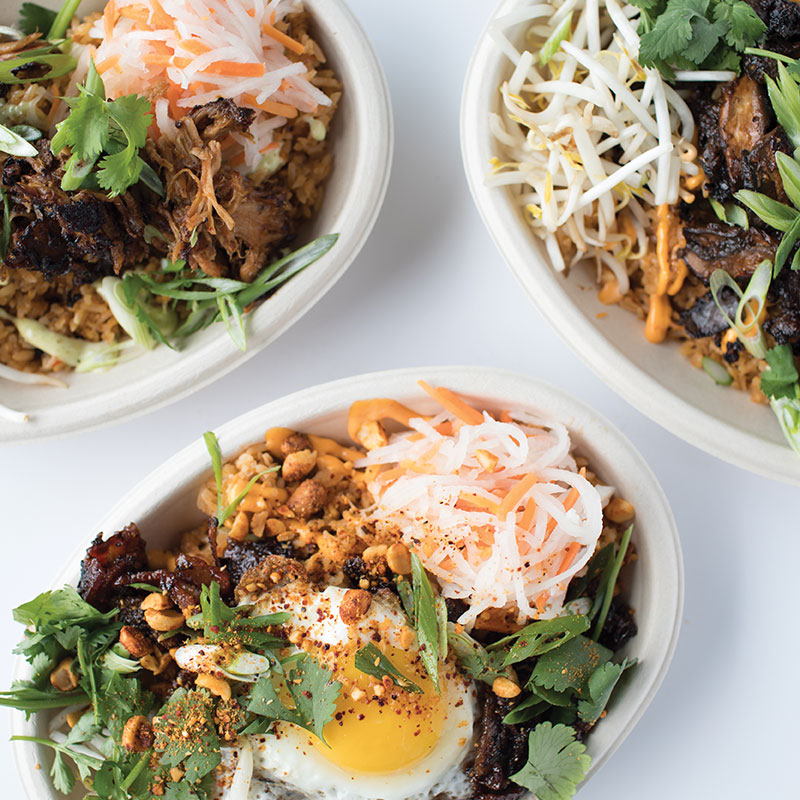 Lone Wolf
Best Korean FINALISTS:
Korean Garden, Seoul Bistro
Best Vietnamese FINALISTS:
Pho Da Cao, Ri Le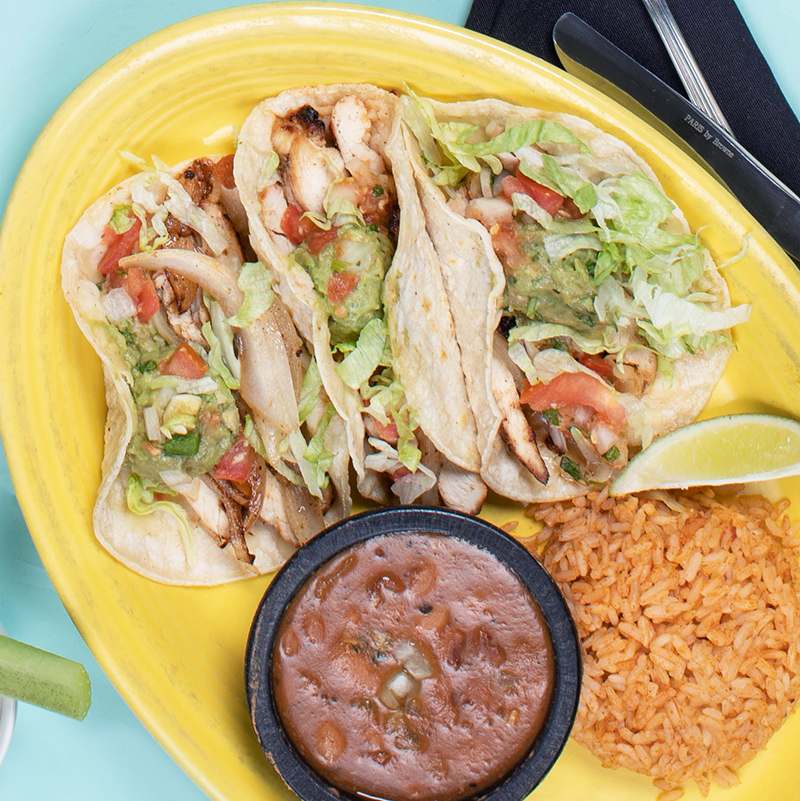 El Guapo's Cantina
Best Mexican FINALISTS:
Calaveras Mexican Grill, El Rio Verde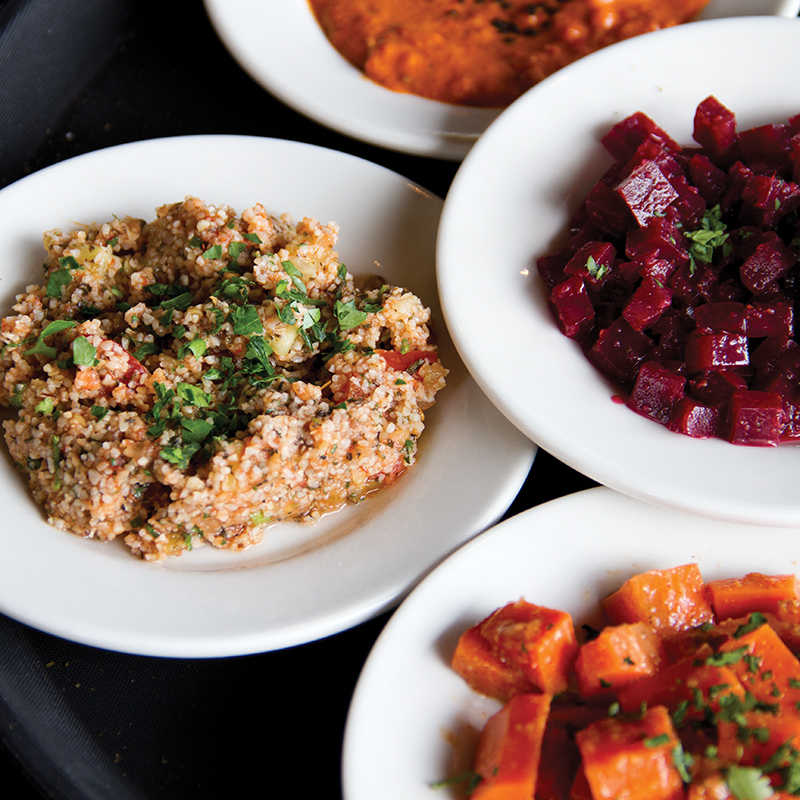 Laffa Medi-Eastern Restaurant & Bar
Best Mediterranean / Middle Eastern FINALISTS:
Taziki's Mediterranean Cafe, Zoës Kitchen
Laffa traffics in robust flavors that will expand your culinary map. Try the falafel during lunch.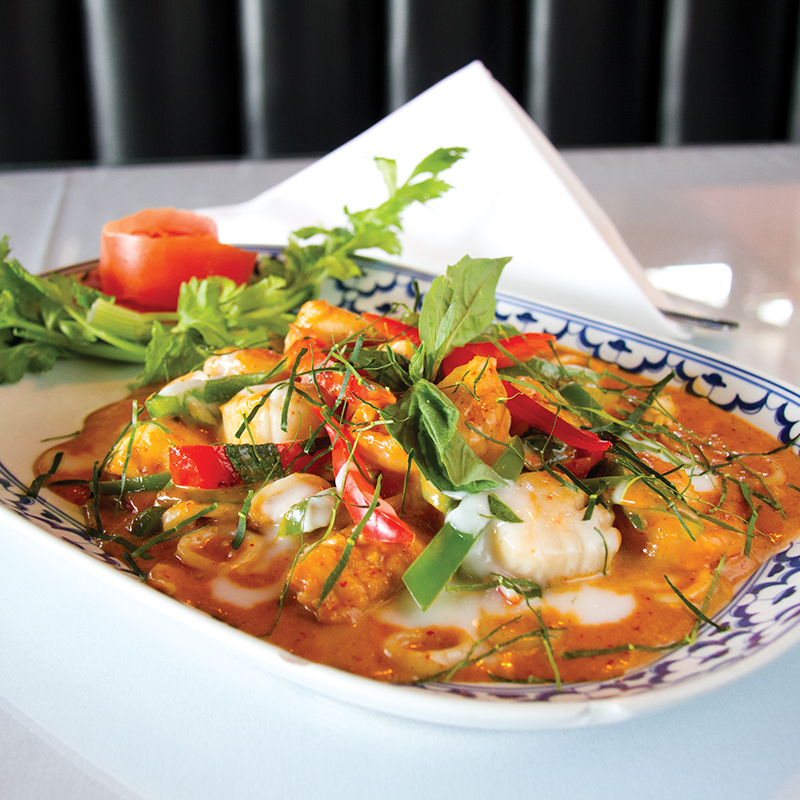 Lanna Thai
Best Thai FINALISTS:
Keo, My Thai Kitchen
Lanna Thai's curries and stir fries have been local favorites since 1998.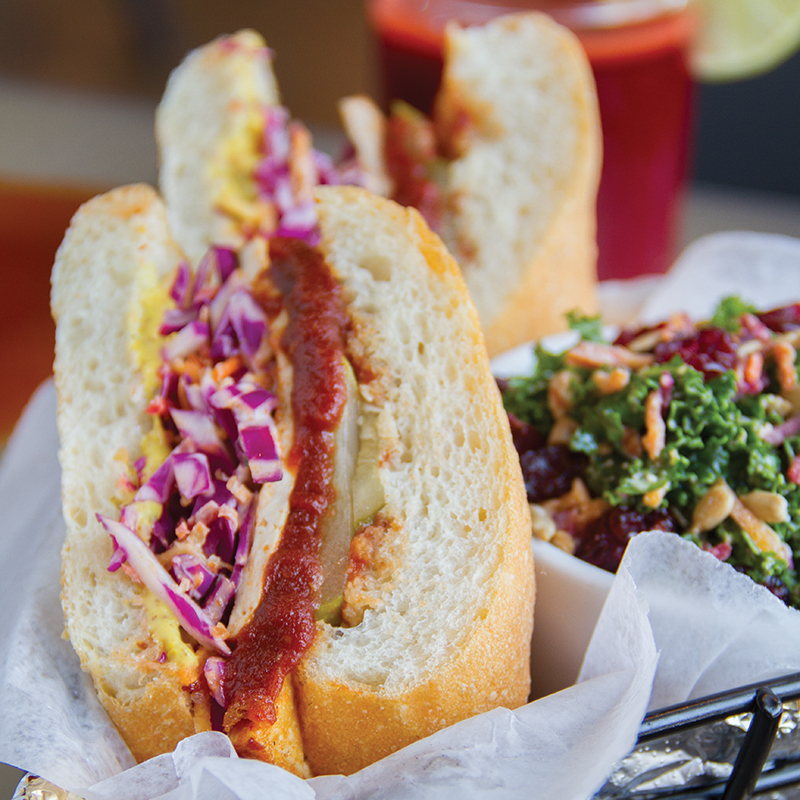 Chimera
Best Vegetarian / Health Food FINALISTS:
Whole Foods Market, Big Al's Healthy Foods
Fauxrizo tacos, curry chickpea salad sandwiches, and power salads make Chimera a veggie-friendly destination.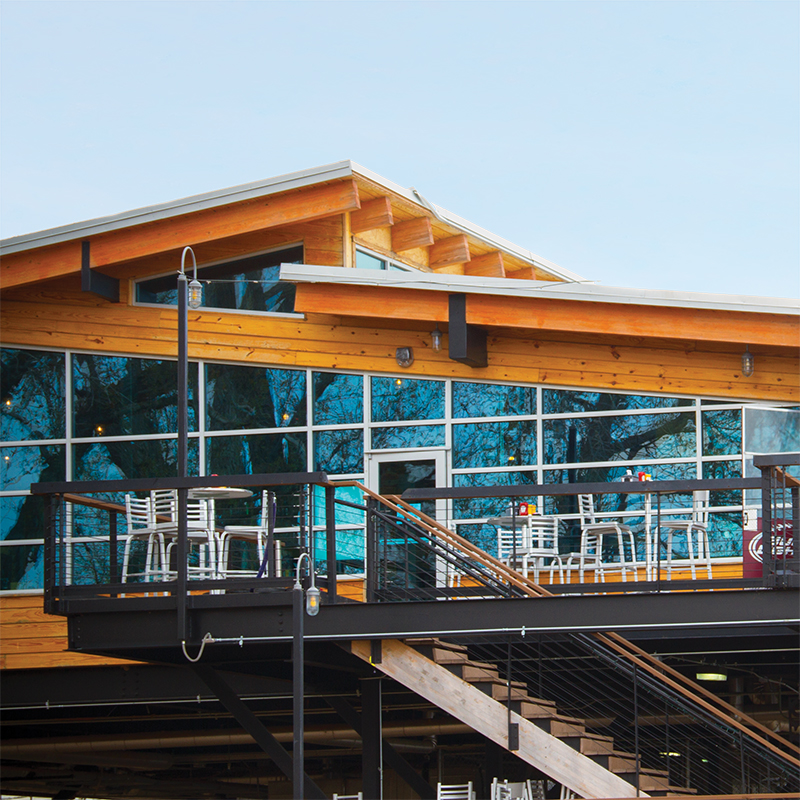 Blue Rose Cafe
Best Patio FINALISTS:
El Guapo's Cantina, Roosevelt's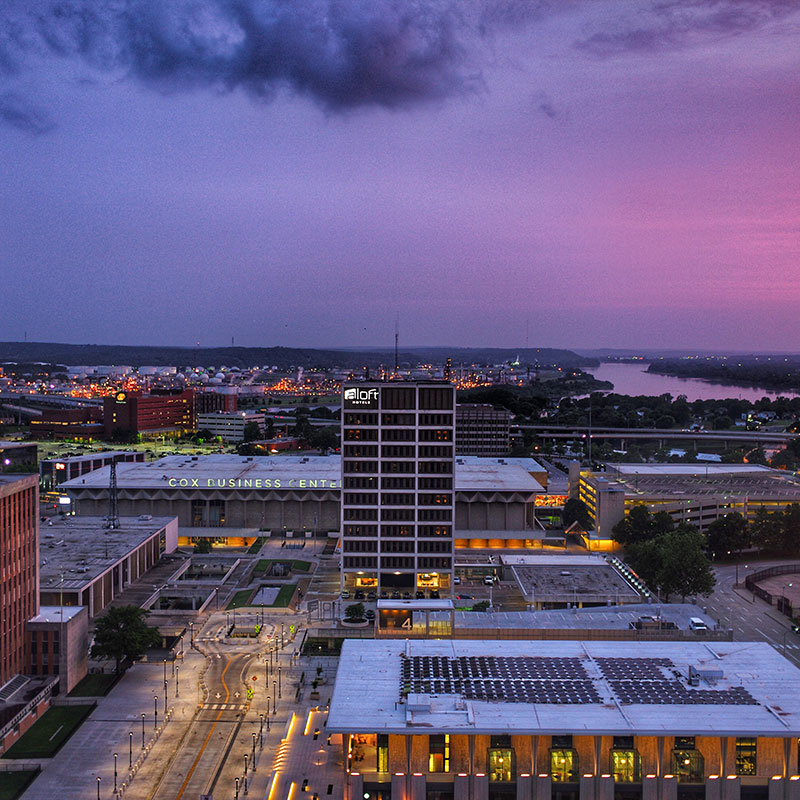 The Mayo Hotel
Best View

THE PENTHOUSE BAR

FINALISTS:
Blue Rose Cafe, In the Raw on the Hill
Best Hotel FINALISTS:
Ambassador Hotel, Hard Rock Hotel & Casino
The historic Mayo Hotel dates back to 1925. Today, it's a swanky downtown destination for visitors, and the rooftop view from its Penthouse Bar keeps the locals coming back for more.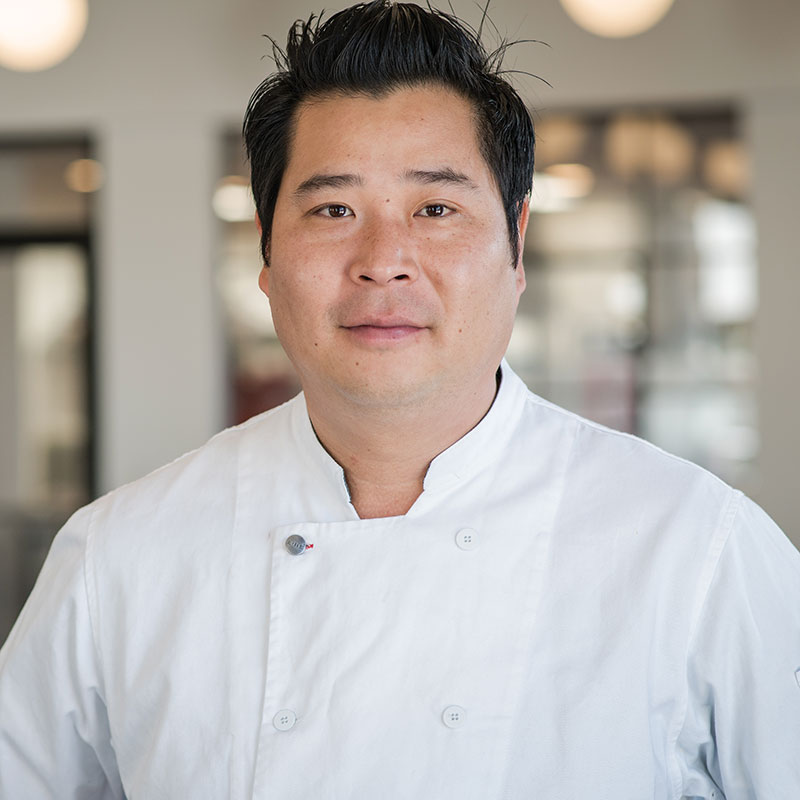 Ben Alexander – The Tavern
Best Chef FINALISTS:
James Schrader – Palace Café,
Justin Thompson – JTR Group
Ben Alexander has taken the gold three years running, so you know he's doing something right.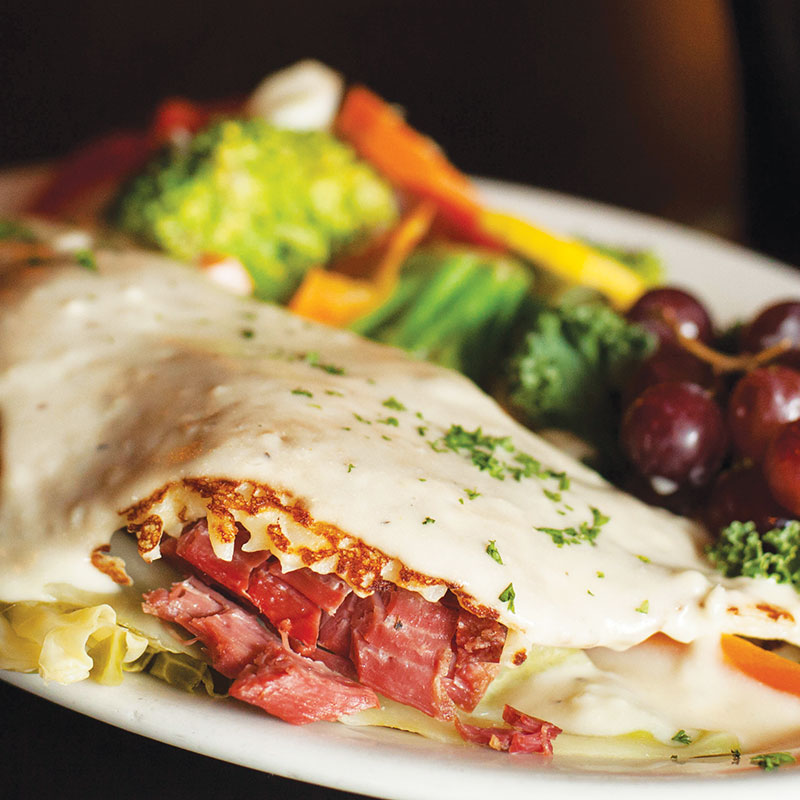 Kilkenny's Irish Pub
Best Service FINALISTS:
Bull in the Alley, Hideaway Pizza
Best Brunch FINALISTS:
SMOKE. On Cherry Street, Dilly Diner
Best Late Night Dining FINALISTS:
Tacos Don Francisco, The Tavern
Best Bloody Mary FINALISTS:
James E. McNellie's Public House,
SMOKE. On Cherry Street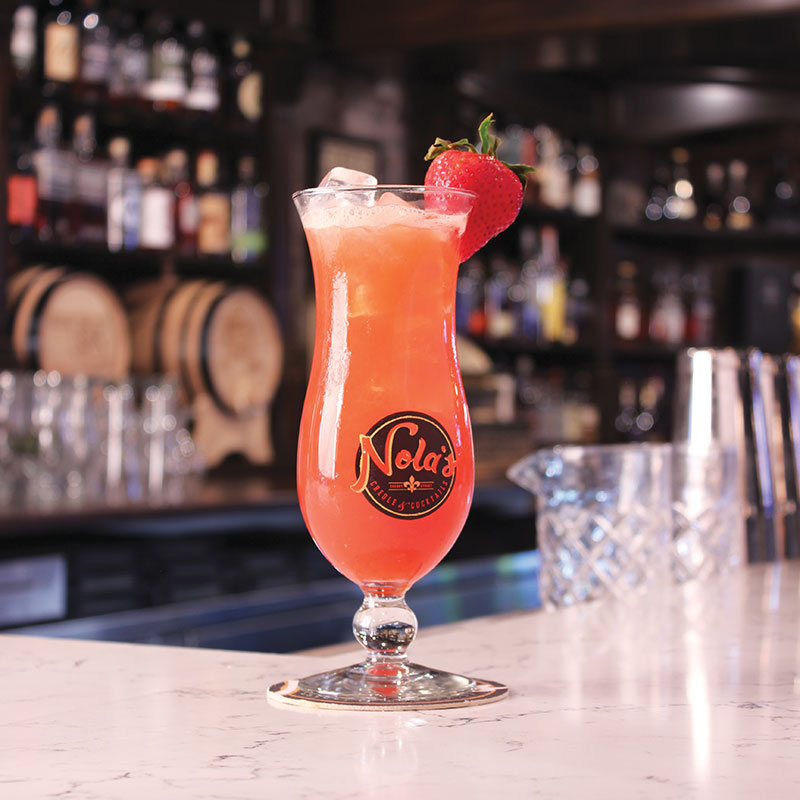 Nola's Creole & Cocktails
Best New Restaurant FINALISTS:
Chicken and the Wolf, Duet
Nola's brings the Big Easy to Cherry Street. Drop by for classics and specialties like Hoodoo Étouffée and Bourbon Street Baby Backs—all of which pair beautifully with Nola's famous Hurricane.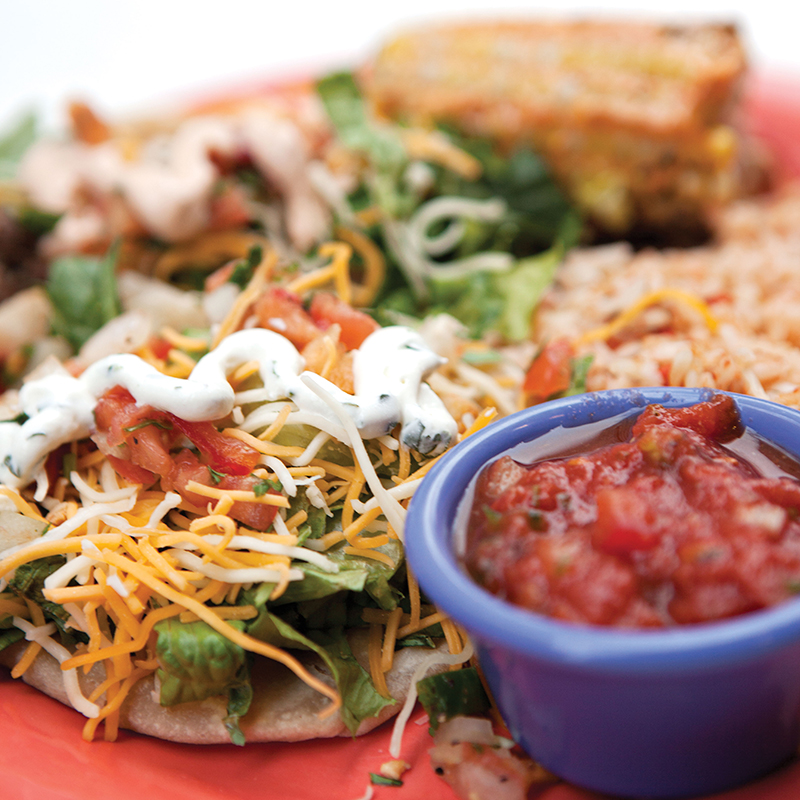 Elote Café & Catering
Best Restaurant for Locally-Sourced Ingredients FINALISTS:
Amelia's, Juniper
Greenwood Farms, Eden Veggies, and others are among Elote's local sources for meats and produce.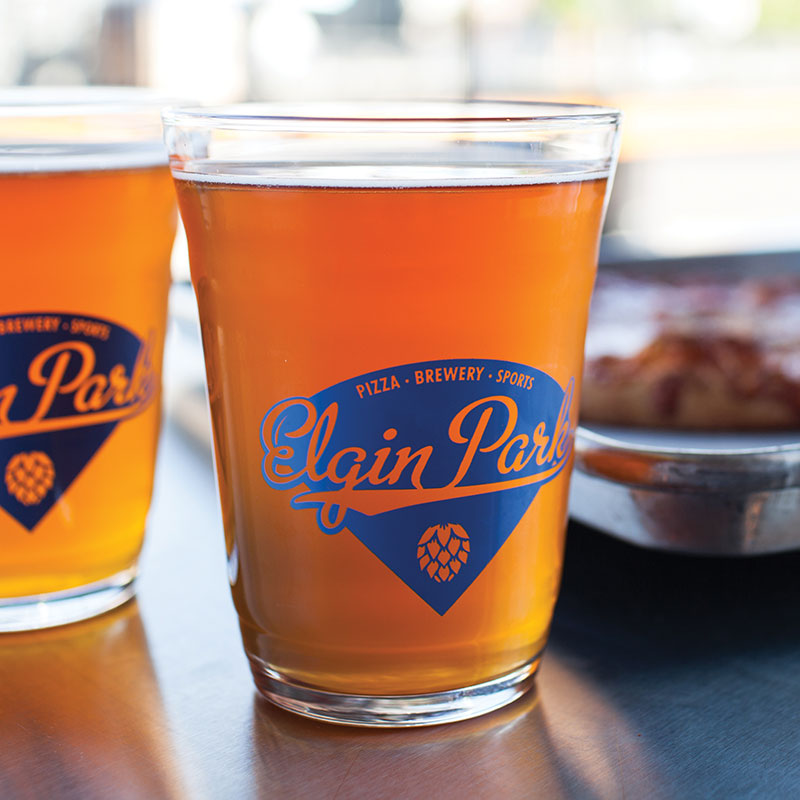 Elgin Park
Best Place to Watch the Big Game FINALISTS:
Bricktown Brewery, Buffalo Wild Wings
With house-brewed beer and bar food favorites, Elgin Park is a great place to cheer on your team.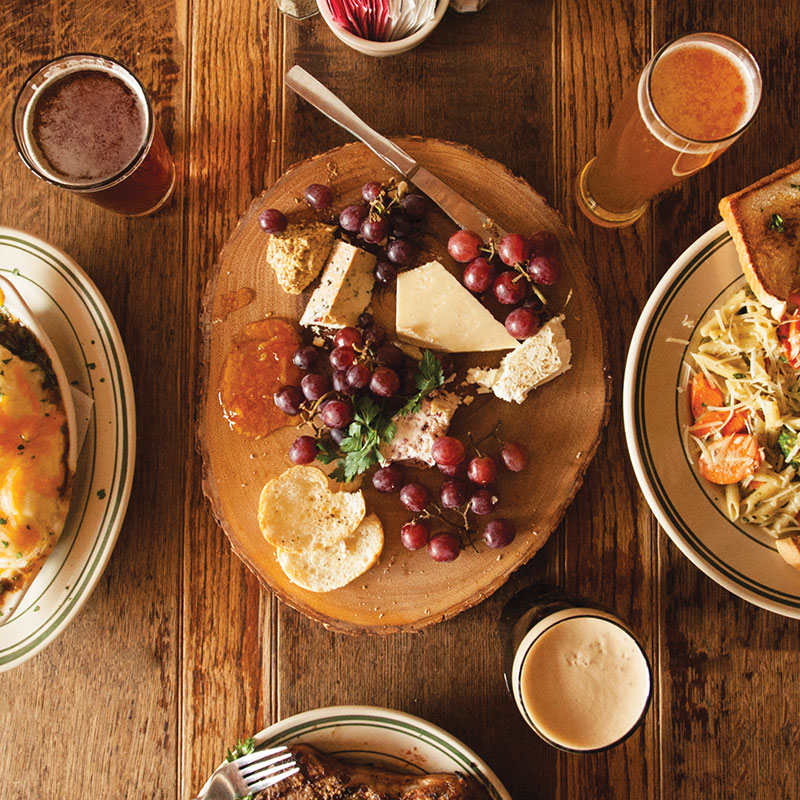 James E. McNellie's Public House
Best Beer Selection FINALISTS:
Bricktown Brewery, Roosevelt's
Best Bar Food FINALISTS:
Elgin Park, Fassler Hall, R Bar & Grill
Best Spot for Day Drinking FINALISTS:
Fassler Hall, Roosevelt's
James E. McNellie's Public House offers more than 350 beers—72 of which are on tap—as well as monthly beer menus, specials, and take-home pint nights. For beer lovers on a budget, they also have a half-price deal on Oklahoma drafts every Tuesday, 4-7 p.m. But they don't just deal in pints—the food menu at McNellie's is extensive, with delectable appetizers like pulled pork nachos, Peking duck wings, and fried pickle chips, alongside main events ranging from more traditional Irish/English cuisine (think fish & chips and cottage pie) to familiar American bar eats (chicken fingers, steak & fries, grilled chicken, mac & cheese). And they have sandwich/wrap options aplenty—including their Original McNellie's Charburger, which you can get with fries for $4 every Wednesday night.
The original downtown location (409 E. 1st St.) has paved the way for the newer South Tulsa location (7031 S. Zurich Ave.) along with a spot in Midtown OKC. The downtown pub has four separate rooms: two at ground level and two—one of which is a tucked-away game room—upstairs. Their annual St. Patrick's Day block party is always a hit, but you don't need a holiday to enjoy a pint or two in the afternoon—which is why, in addition to Best Bar Food and Best Beer Selection, McNellie's also took home the award for Best Spot for Day Drinking. The McNellie's Group is the creative force behind tons of other local favorites—like El Guapo's, Fassler Hall, Dust Bowl, Elgin Park, Dilly Diner, and The Tavern—so if pubs aren't your thing, they'll be sure to take care of you elsewhere.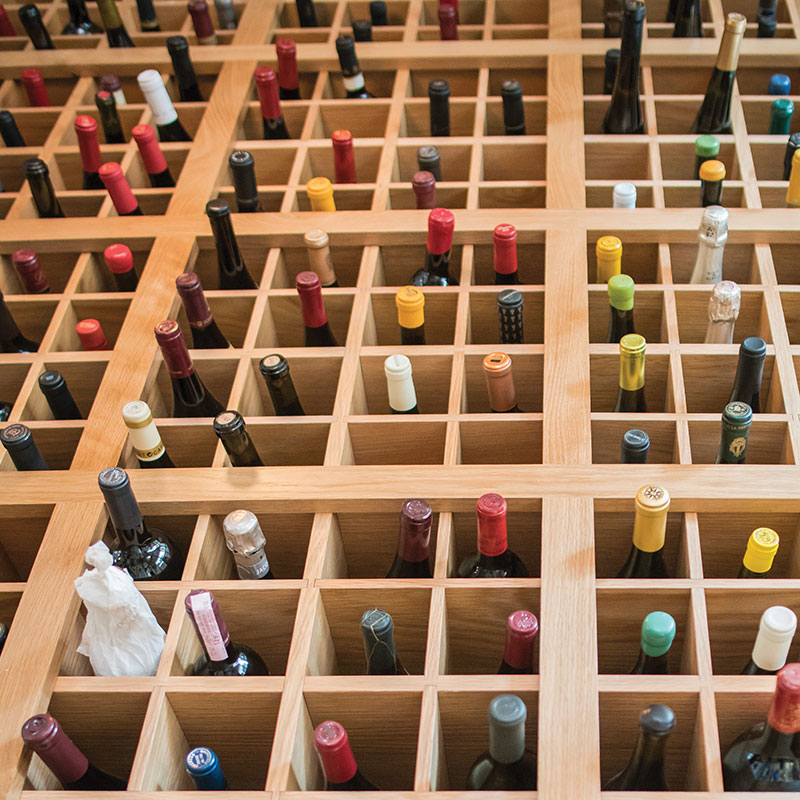 Vintage Wine Bar
Best Wine List FINALISTS:
Doc's Wine and Food, Polo Grill
Vintage's beautiful new location continues its dedication to boutique wineries from around the world.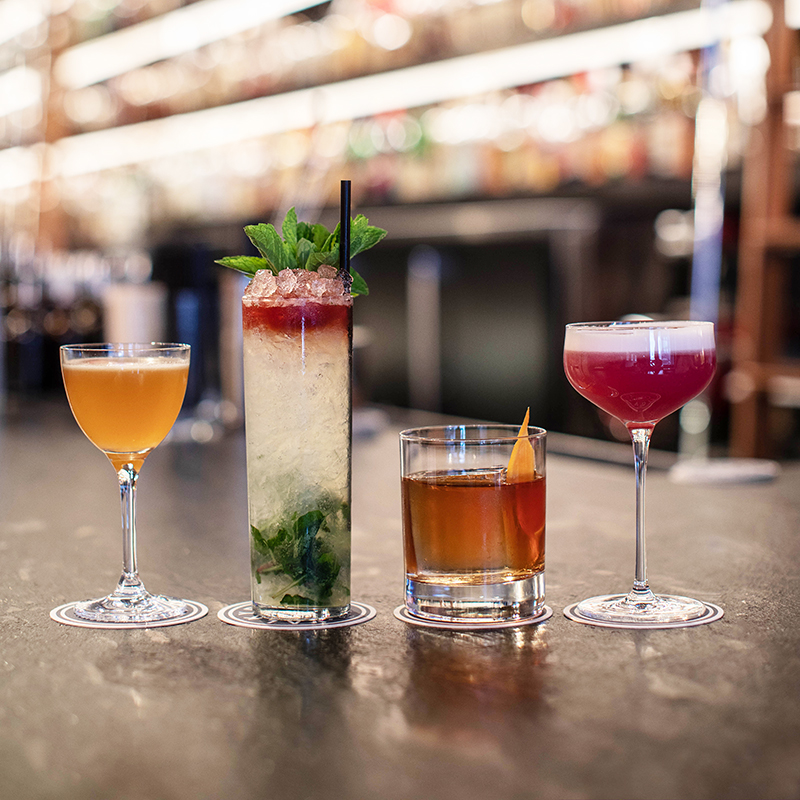 Valkyrie
Best Cocktails FINALISTS:
Hodges Bend, Nola's Creole & Cocktails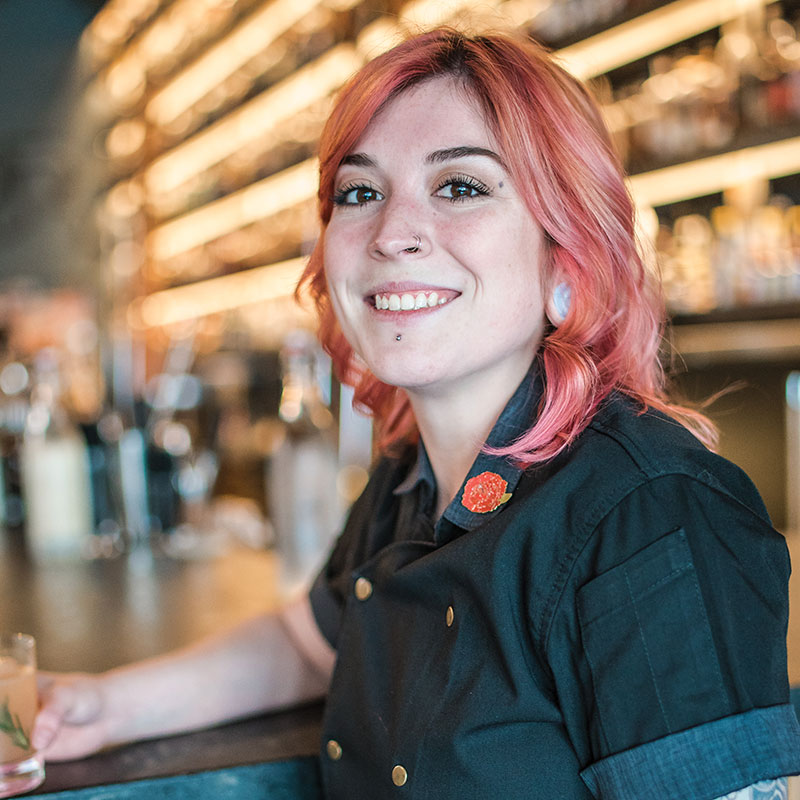 Chloe Willhite – Valkyrie
Best Bartender FINALISTS:
Hank Hanewinkel III – MixCo,
Lynn Robertson – The Starlite
Chloe Willhite fell in love with bartending more than three years ago and has been working hard to pursue the craft ever since. She landed at Valkyrie just over a year and a half ago, where she feeds off the spirit of downtown Tulsa. "It's like being in a bubble of awesome energy and creative forces, especially at Valkyrie—the team and people make it special for me.
I get to learn every day from all my coworkers, who are super knowledgeable.
Getting to make drinks for the people of Tulsa is the highlight of my workday—to experience the locals, hear their stories, create relationships, and build camaraderie with business owners, teachers, entrepreneurs, and people coming through town who didn't even know what Tulsa had to offer," Willhite said.
Valkyrie flaunts more than 700 bottles for the perfect craft cocktail, aiming to create a unique culture and experience for customers. "Tulsa is growing, changing, evolving, and the culture is bringing a lot of life to the industry and downtown," she said. "It's very humbling to be able to work at such a cool establishment—and I don't think I would have enjoyed this work as much if it weren't in Tulsa."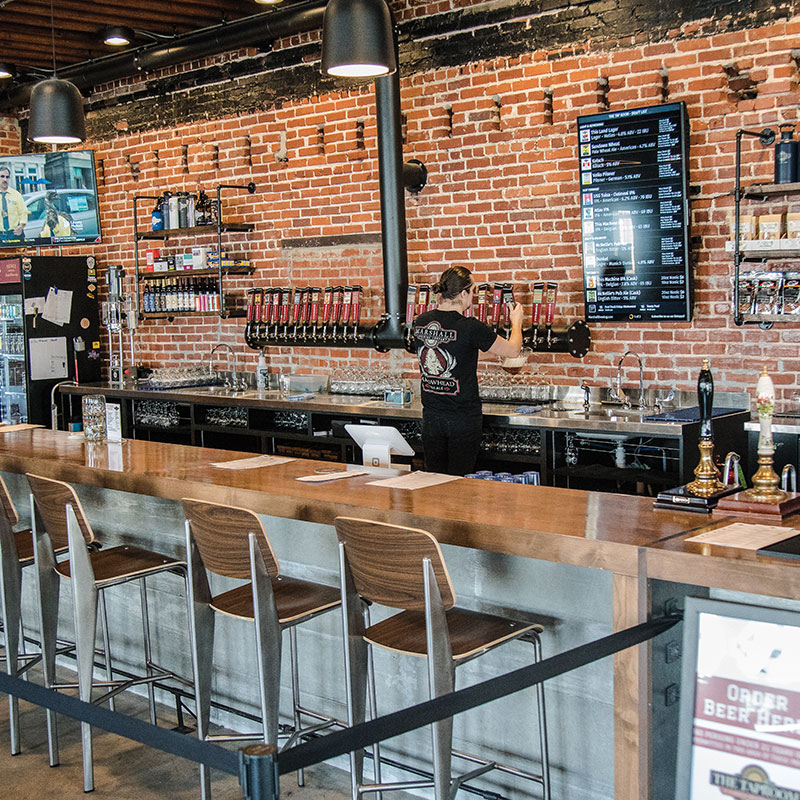 Marshall Brewing Company
Best Brewery FINALISTS:
Cabin Boys Brewery, Prairie Artisan Ales
Best Taproom FINALISTS:
Cabin Boys Brewery, Prairie Artisan Ales
Marshall Brewing Company brewed its first batch of beer in April 2008, when the only brewery around was Choc Beer Company in Krebs, nearly 100 miles away. In the 11 years since, there's been a massive explosion of beer culture in Tulsa and the rest of Oklahoma. "It's been really cool to see. The law change back in October really opened the doors and allowed for new opportunities," said brewmaster and founder Eric Marshall.
Marshall and his crew have been keeping especially busy the past year: They've renovated their old building, opened a new taproom, and installed a canning line. They're currently working on a beer garden outside the taproom, which is sure to be in high demand. "It's been a wild ride. There had never been a brewery here brewing beer stronger than 3.2. We kind of had to blaze our own path," Marshall said.
He came to love beer culture and brewing while studying in Germany. He was amazed by how beer was "interwoven with their society and their support of the local community." When he came back, Marshall realized he didn't really want to sit at a desk the rest of his life. Then the stars aligned with an apprenticeship in Germany and a stint at a Pennsylvania brewery before coming home to Tulsa to try it on his own—to much success.
"I love what we've created," Marshall said. "I've got a great group of people that work for me. One of the main purposes of the brewery was to create something Tulsans could be proud of and take ownership in. There's still a long way to go, but the momentum is amazing.".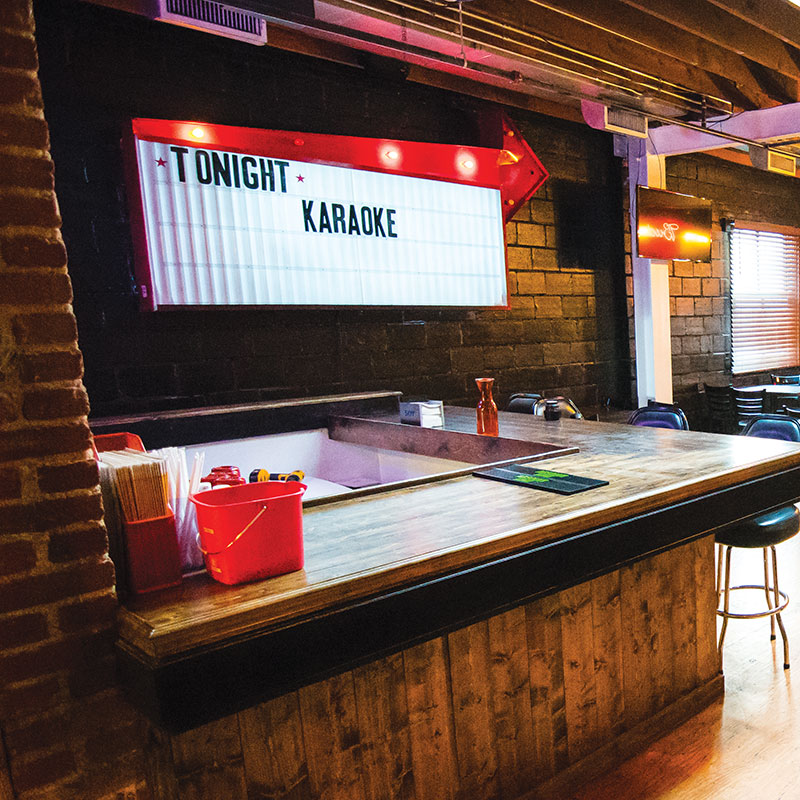 Rabbit Hole Bar & Grill
Best New Bar FINALISTS:
Duet, Foolish Things Bar and Biscuit
Live music and delicious food make Blue Dome's Rabbit Hole a crowd favorite.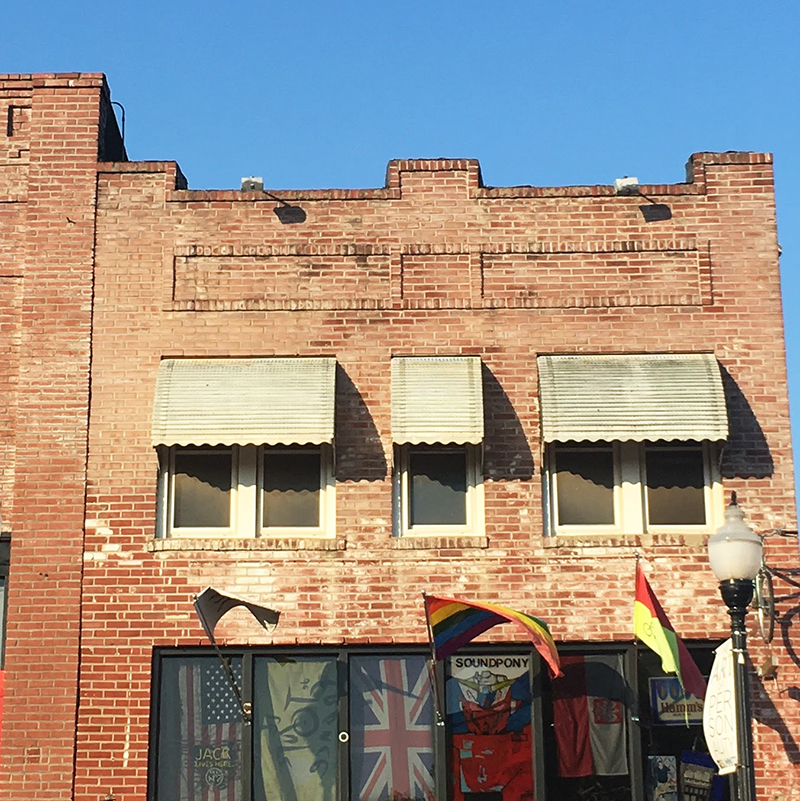 Soundpony
Best Dive Bar FINALISTS:
Arnie's Bar, Cellar Dweller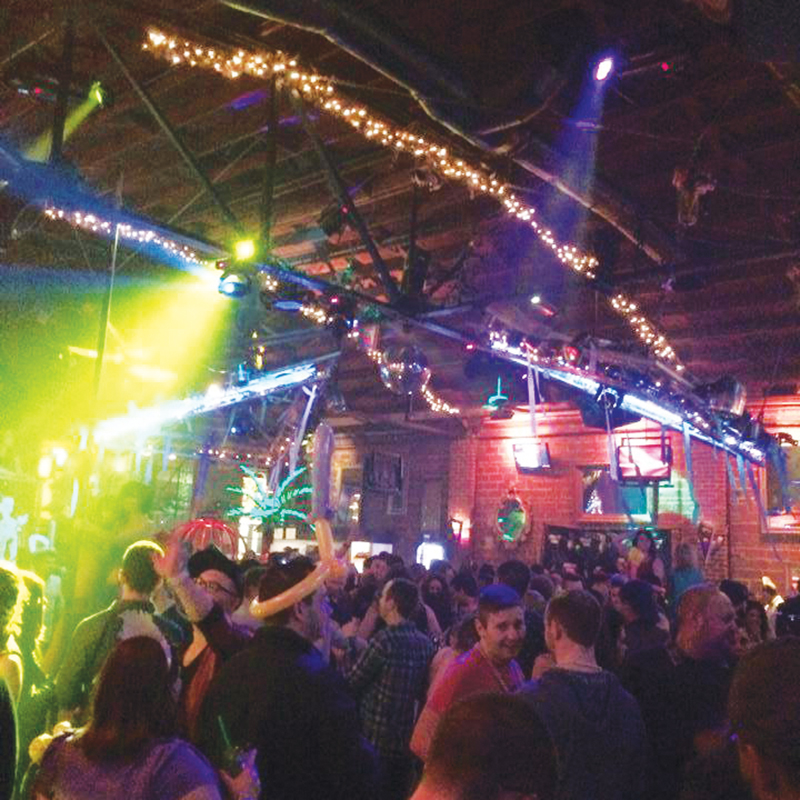 Club Majestic
Best LGBTQ+ Bar FINALISTS:
Soundpony, Yellow Brick Road
Best Nightclub FINALISTS:
Duet, Soundpony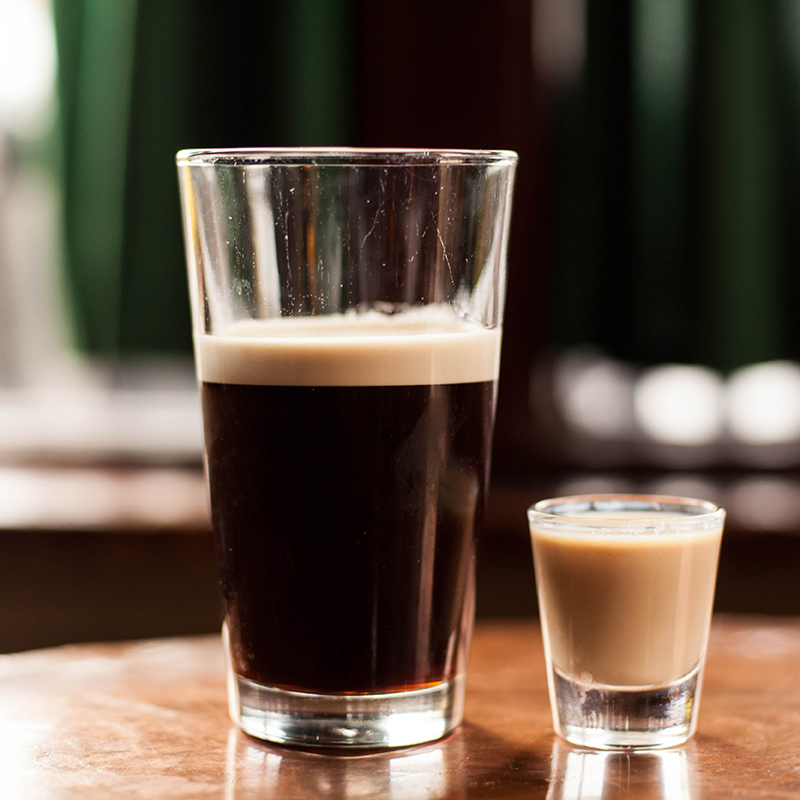 Arnie's Bar
Best Bar for Smokers FINALISTS:
James E. McNellie's Public House, Sharky's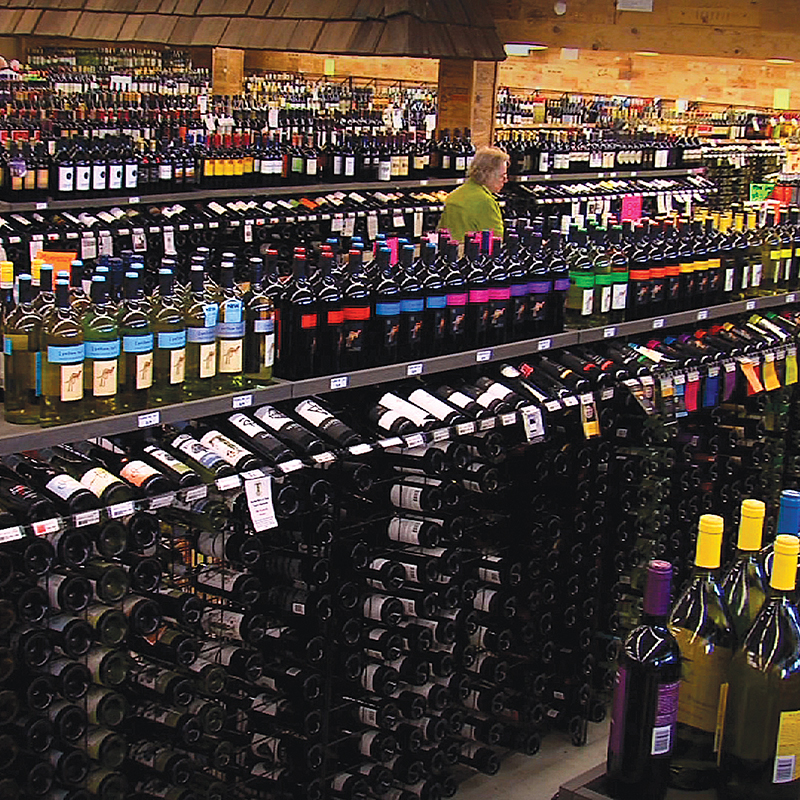 Parkhill's Warehouse Liquors & Wine
Best Liquor Store FINALISTS:
Deep Discount Liquor & Wine,
Ranch Acres Wine & Spirits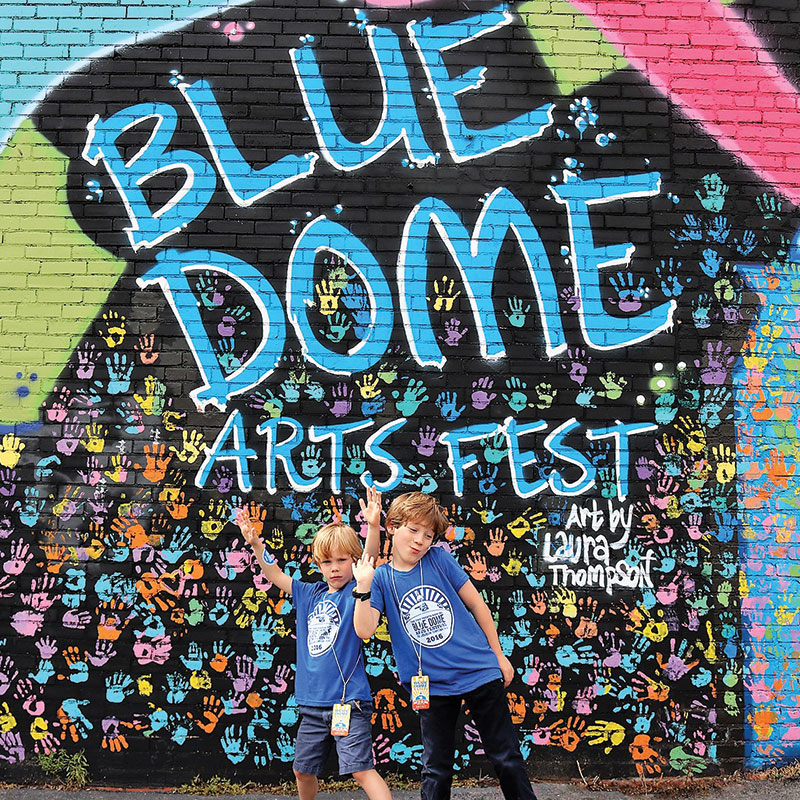 Blue Dome Arts Festival
Best Art Show / Exhibition of 2018 FINALISTS:
The Experience – ahha, Tulsa International Mayfest
Blue Dome Arts Festival celebrated local art, music, and more for 15 years. R.I.P.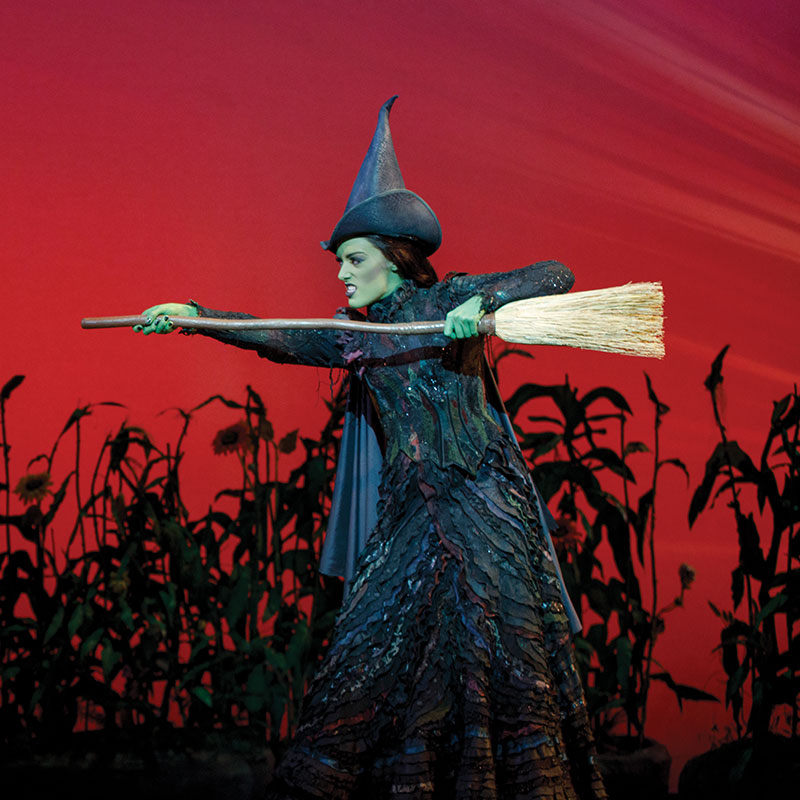 "Wicked" at Tulsa Performing Arts Center – Celebrity Attractions
Best Stage Show of 2018 FINALISTS:
"The Nutcracker" at Tulsa Performing Arts Center – Tulsa Ballet,
Jack White at ONEOK Field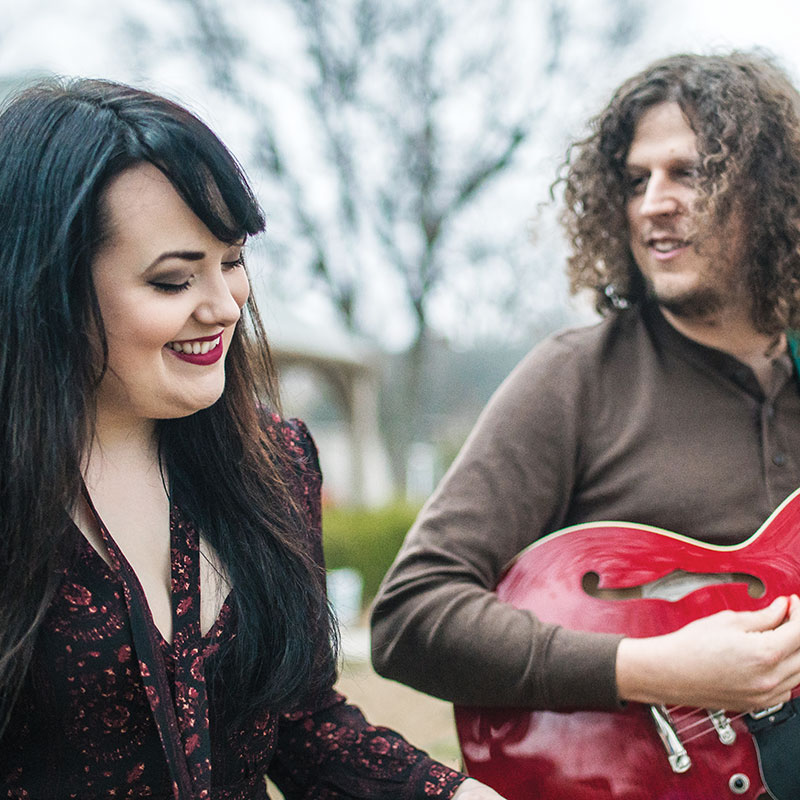 Yes, This Is Killing Us – Desi & Cody
Best Local Album of 2018 FINALISTS:
Bad Behavior – Broncho,
Born on Black Wall Street – Steph Simon
Desirae (Desi) Roses and Cody Clinton started playing together in 2010, following three years of dating. Cody's band had just broken up, and he was working on a solo project—then he heard Desi singing in the shower, and he immediately asked her to come to the studio. She was hesitant, but agreed to record and perform at the release show. They learned some covers together and started playing local gigs and festivals—and got married right in the middle of it all.
"People were receptive to whatever we were doing, so we thought we'd keep going," Desi said. They did just that, releasing their critically-acclaimed eponymous full-length debut in 2015, followed by last year's Yes, This is Killing Us. (The duo has plans to start recording again this April.) They're grateful to be in Tulsa with organizations like the Woody Guthrie Center, Guthrie Green, and Tulsa FMAC –"They put a drive behind us," Desi said. "Tulsa has a rich music history. I think people are saying, 'It's time to wake this up again, to celebrate Tulsa.'"
Do they find it difficult being married and playing together professionally? "It's really not that much different—being in a band with someone is almost like being married. We're used to being together all the time. We also give each other space. The hard part is giving the marriage the attention it deserves," Cody said. And Desi agreed: "It's a lot of togetherness, but I wouldn't want to be doing it with anybody else, as cheesy as that sounds. It's a safe place for me—performing next to someone who loves me no matter what."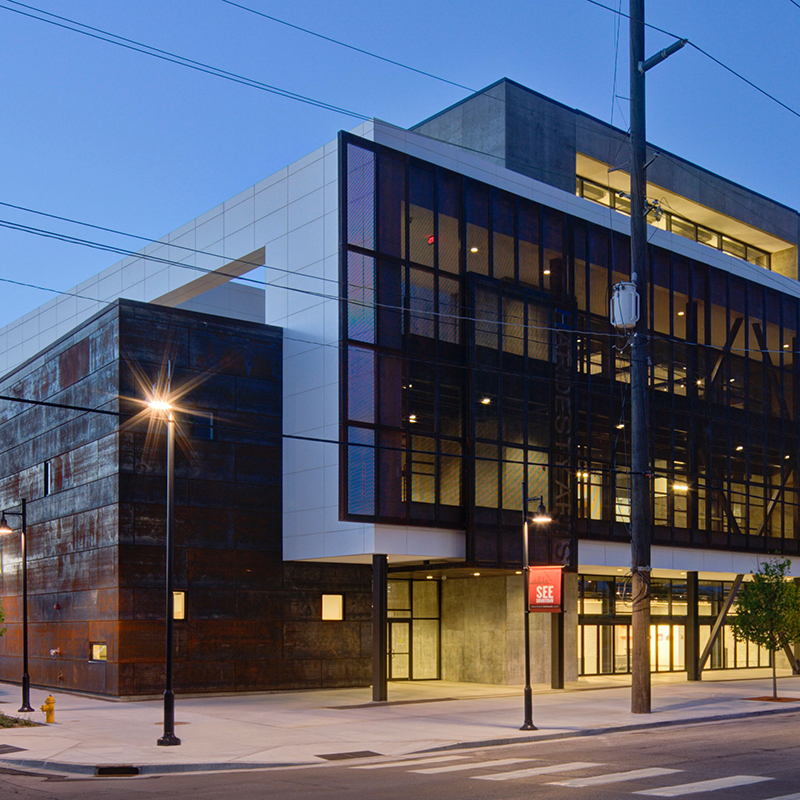 ahha
Best Gallery FINALISTS:
Black Wall Street Gallery, Living Arts
With "The Experience," ahha brought immersive and interactive art to the delight of all who enter.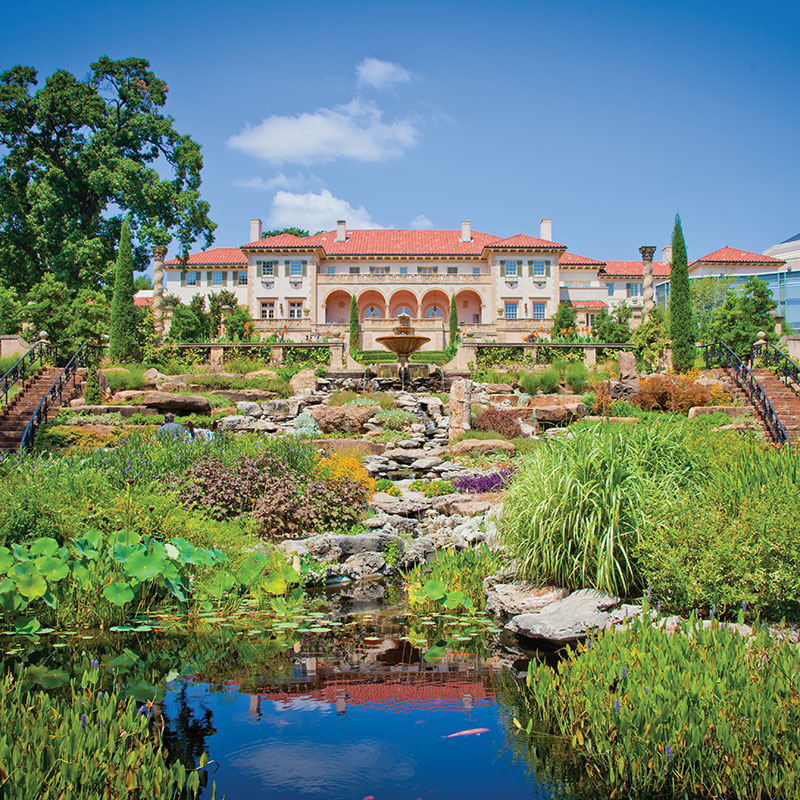 Philbrook Museum of Art
Best Museum FINALISTS:
Gilcrease Museum, The Outsiders House Museum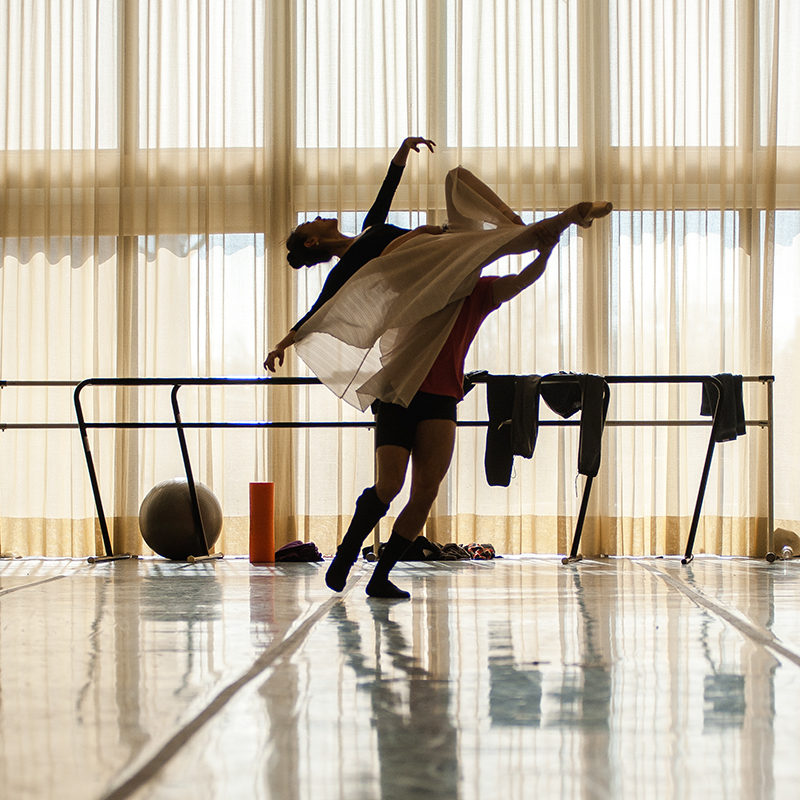 Tulsa Ballet
Best Performing Arts Company FINALISTS:
Theatre Tulsa, Tulsa Symphony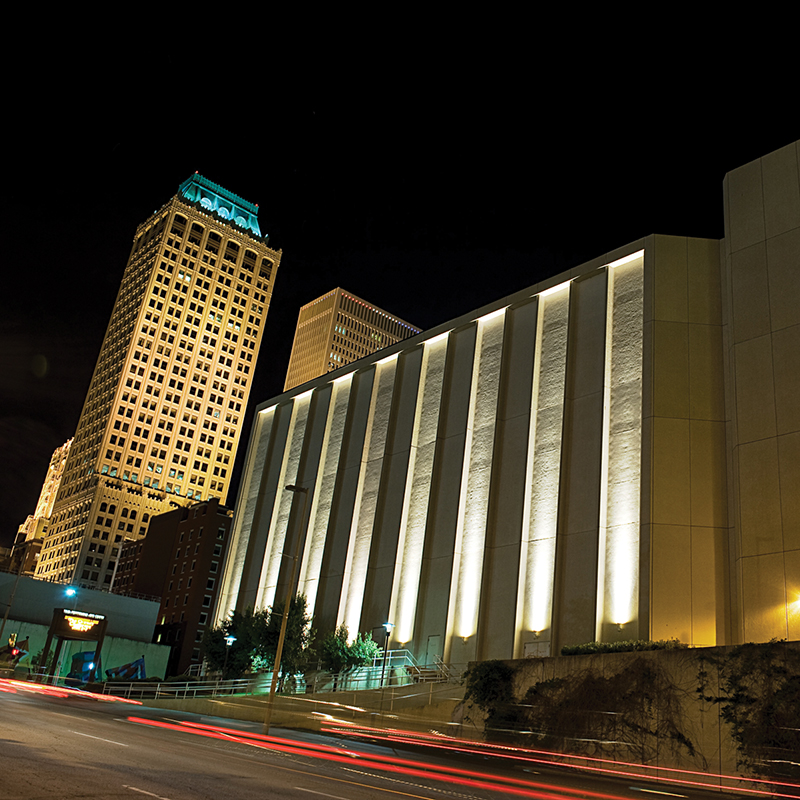 Tulsa Performing Arts Center
Best Performing Arts Venue FINALISTS:
BOK Center, Guthrie Green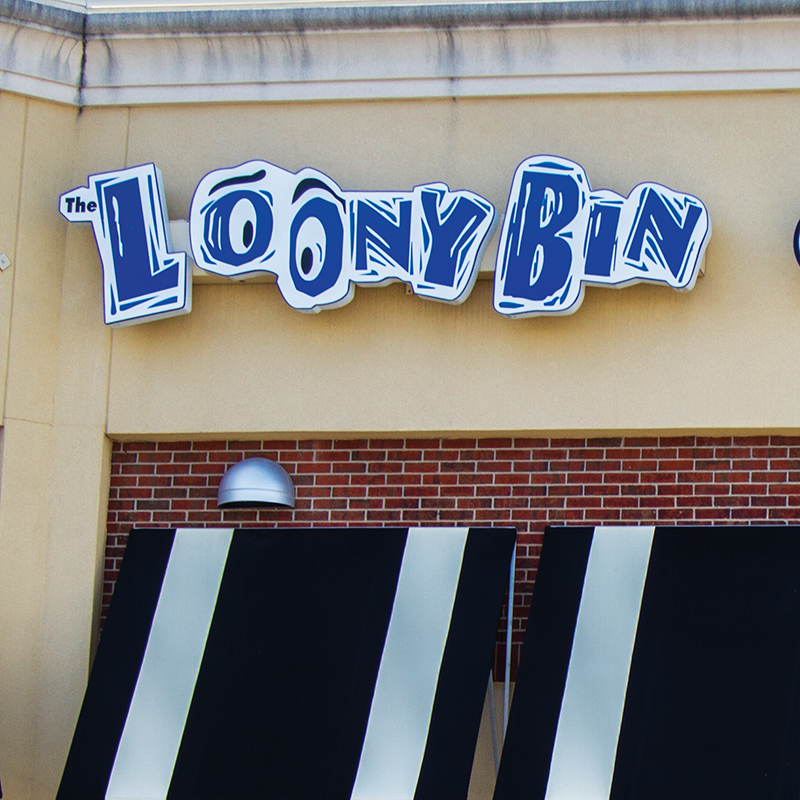 Loony Bin Comedy Club
Best Comedy Night FINALISTS:
Blue Whale Comedy Festival, The Fur Shop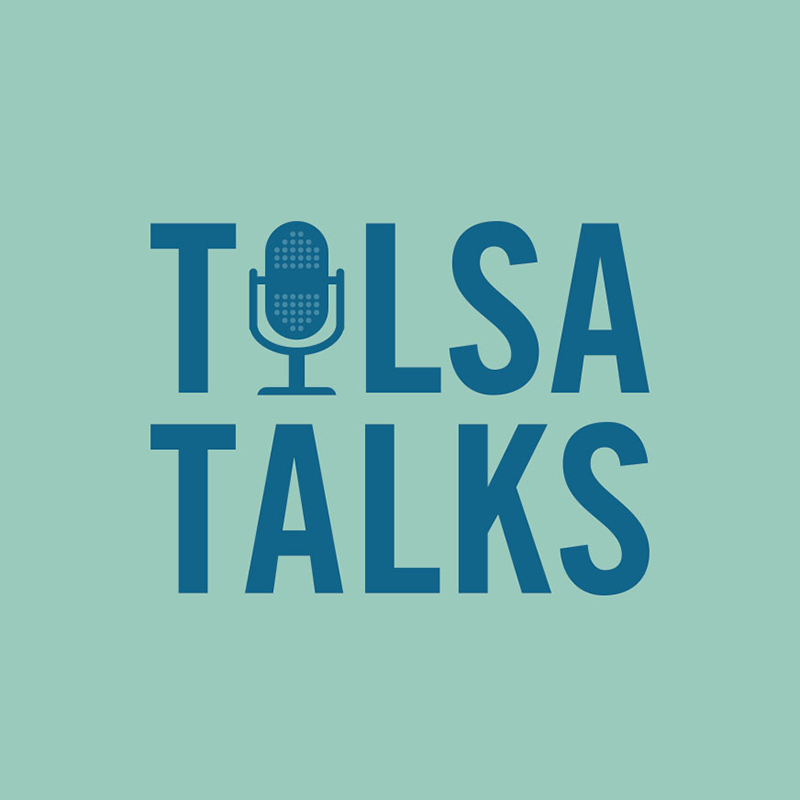 Tulsa Talks
Best Local Podcast FINALISTS:
Opinions Like A-Holes, Pub Talk
The podcast from our sister publication (TulsaPeople) features fun, fascinating interviews with, well, Tulsa people.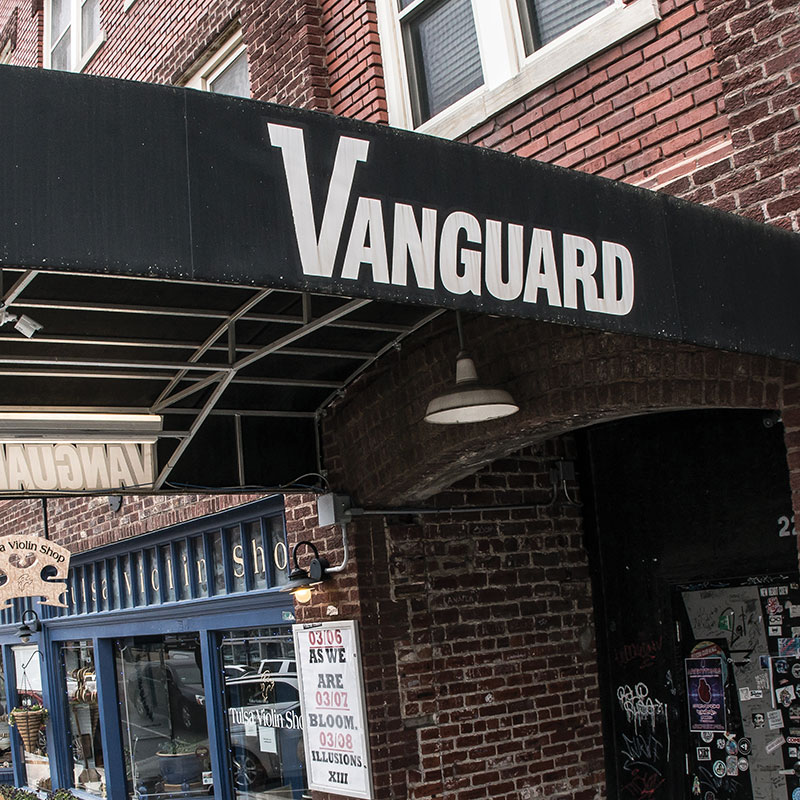 The Vanguard
Best Small Venue FINALISTS:
Duet, Mercury Lounge
The Vanguard is an intimate spot to catch local bands, national tours, festivals, and more.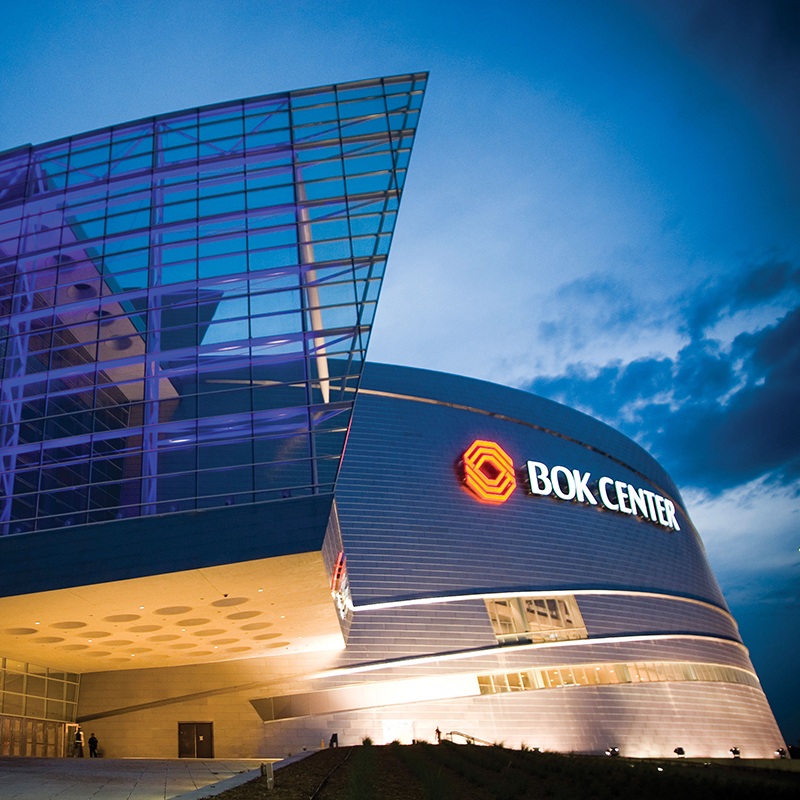 BOK Center
Best Large Music Venue FINALISTS:
Cain's Ballroom, Tulsa Performing Arts Center
The BOK has become a city landmark over the last decade, featuring arena-ready acts night after night.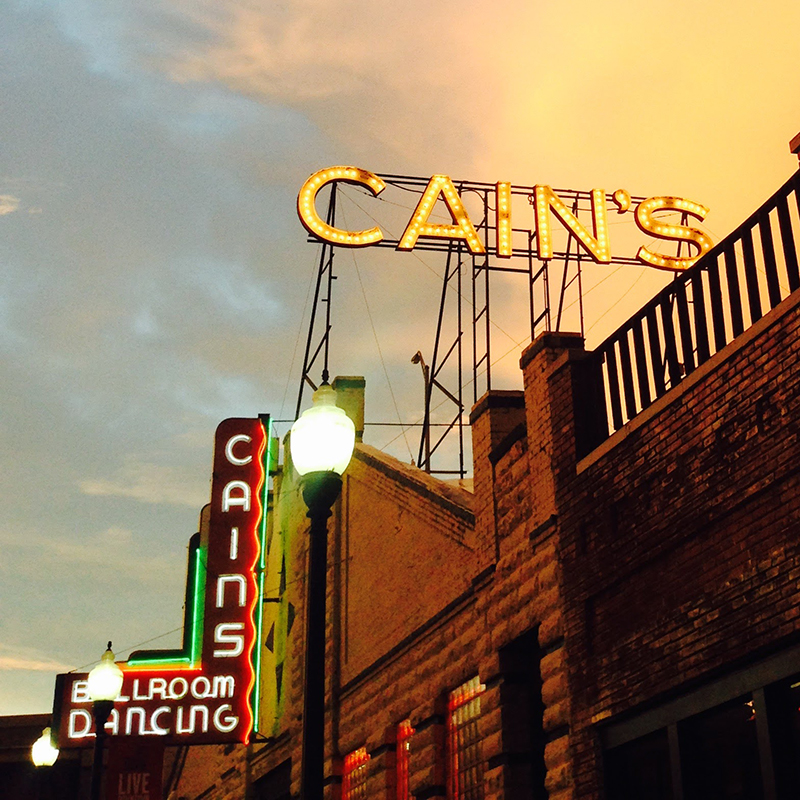 Cain's Ballroom
Best Venue for Live Local Music FINALISTS:
The Colony, Guthrie Green
Best Place for Dancing FINALISTS:
Club Majestic, Whiskey 918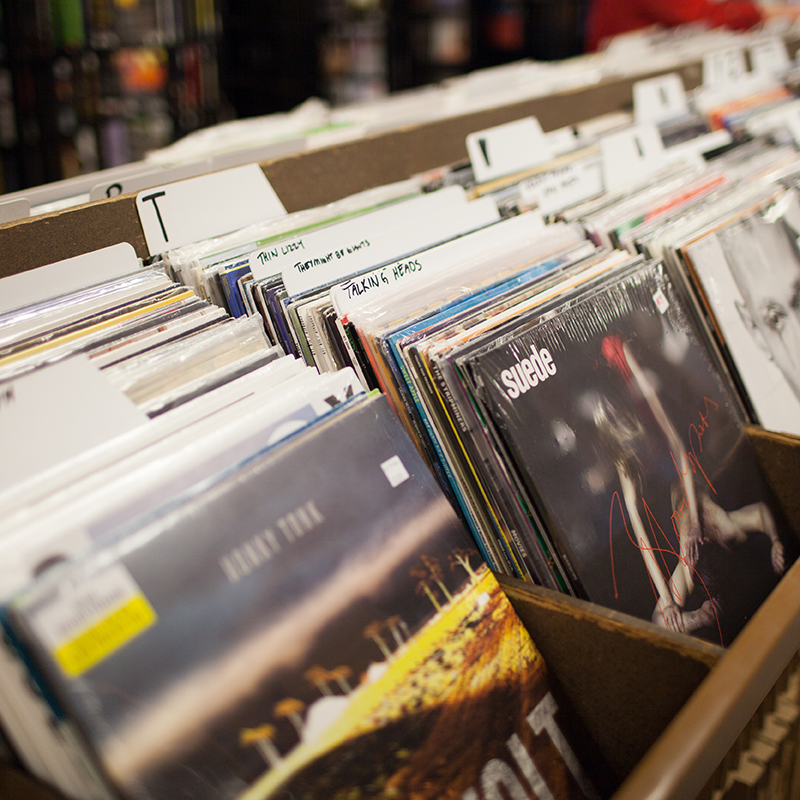 Starship Records & Tapes
Best Record Store FINALISTS:
Josey Records, Spinster Records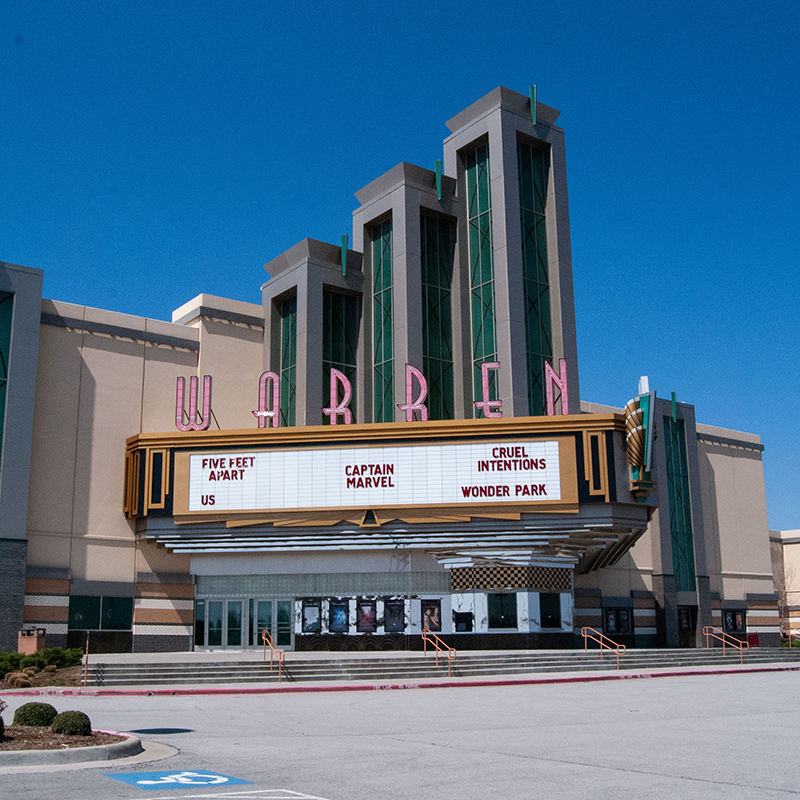 Broken Arrow Warren Theater
Best Movie Theater FINALISTS:
AMC Southroads 20, Circle Cinema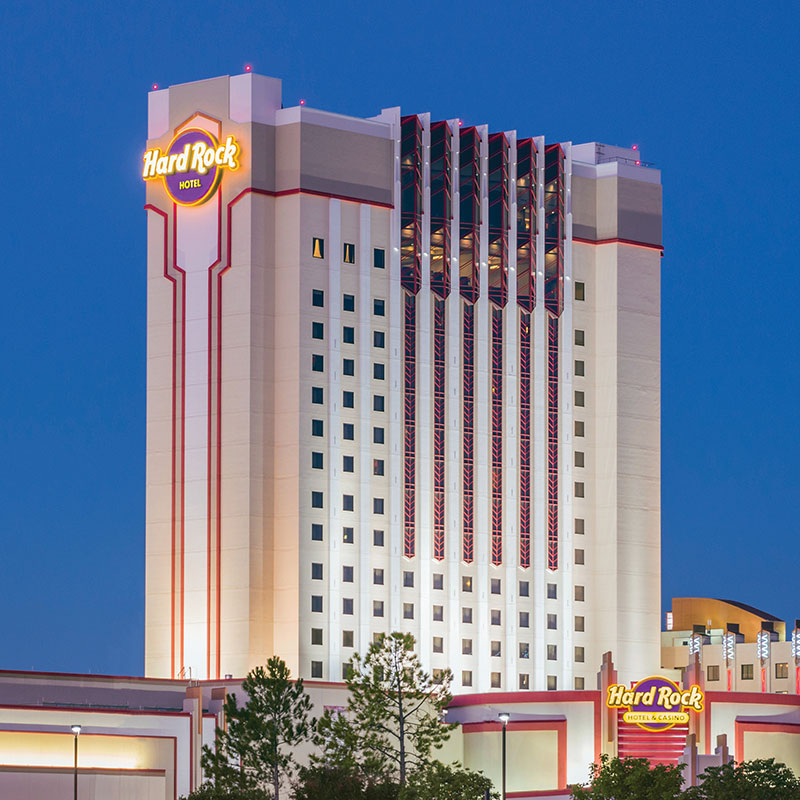 Hard Rock Hotel and Casino
Best Casino FINALISTS:
Osage Casino Downtown Tulsa, River Spirit Casino
A museum, casino, hotel, and venue, the Hard Rock is the place for an entertaining staycation.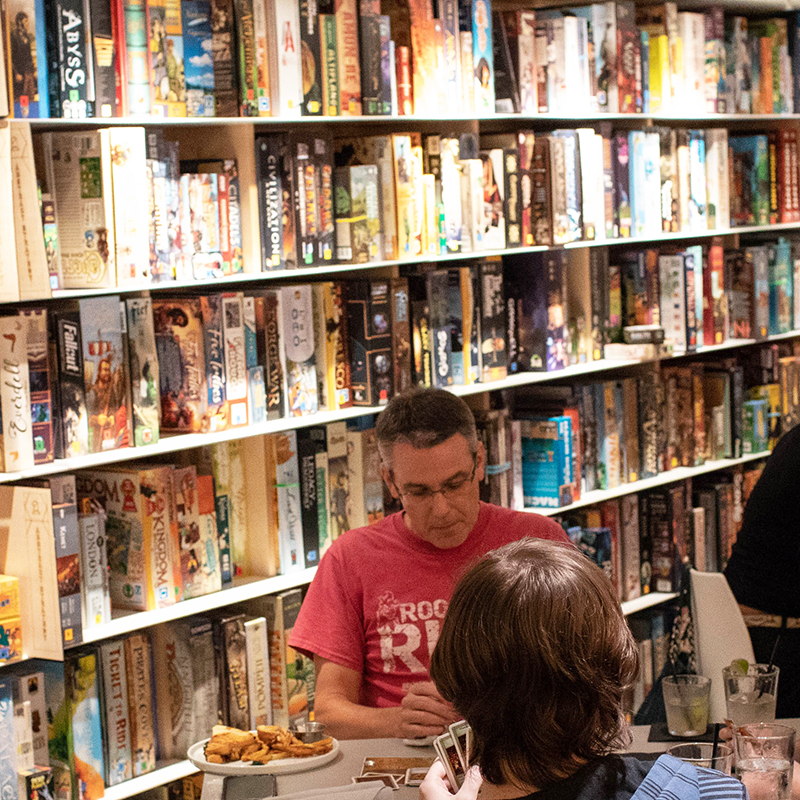 Shuffles: Board Game Cafe – Questionable Company
Best Trivia Night FINALISTS:
Soundpony – Trivia with Jack,
The Starlite – 918 Trivia
Questionable Company causes some serious head-scratching all over town, and Shuffles is the perfect setting.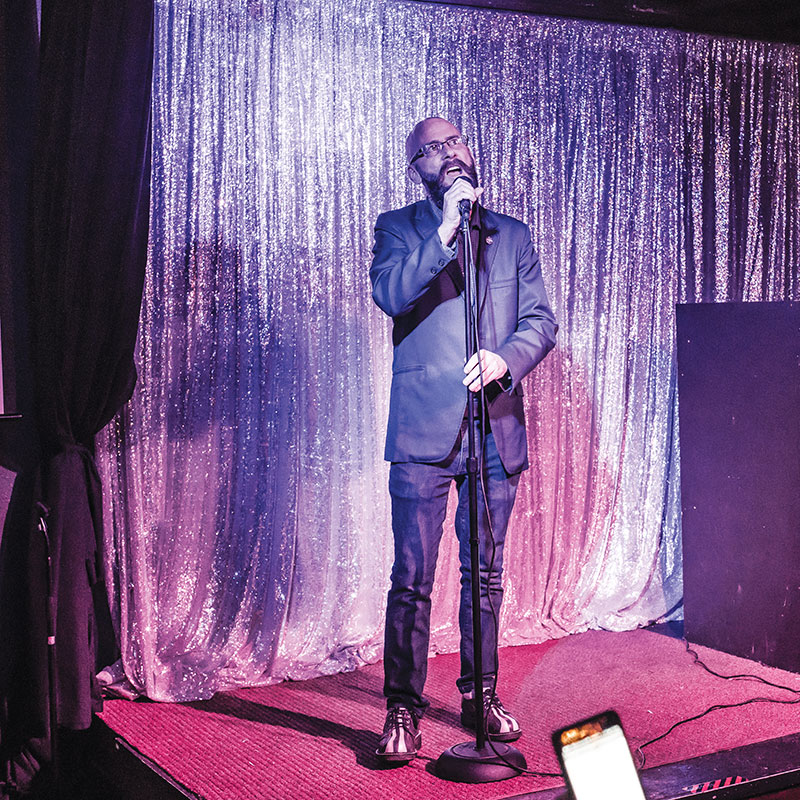 The Starlite
Best Karaoke FINALISTS:
Elote Café & Catering, Rabbit Hole Bar & Grill
The Starlite's supportive crowd and fabulous, sparkly backdrop heighten any performance.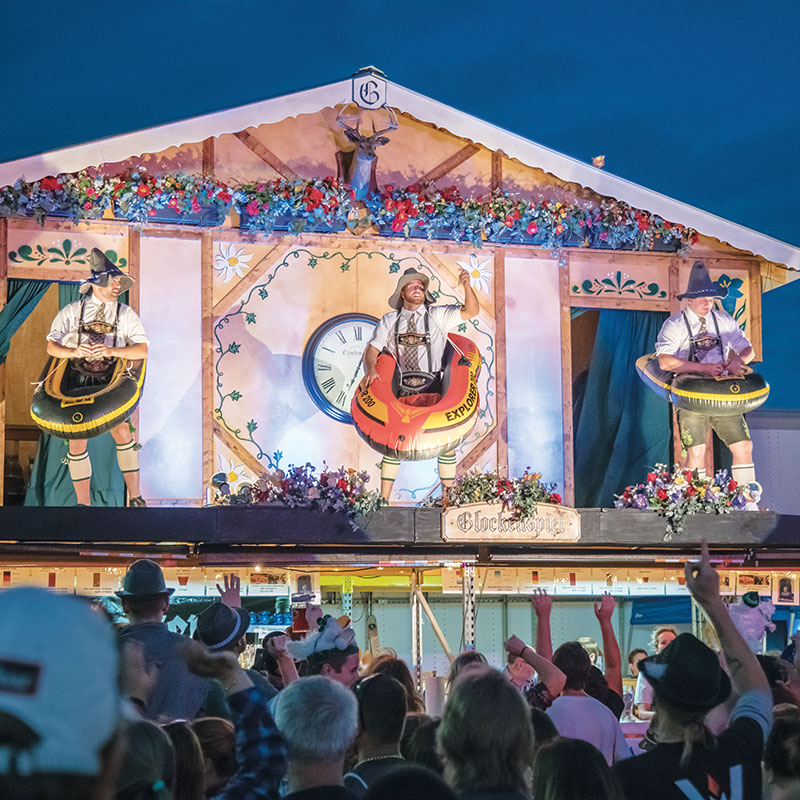 Linde Oktoberfest
Best Annual Festival FINALISTS:
Blue Dome Arts Festival, Tulsa International Mayfest
Linde Oktoberfest has been filling bellies with beer and Bavarian delicacies for over 40 years.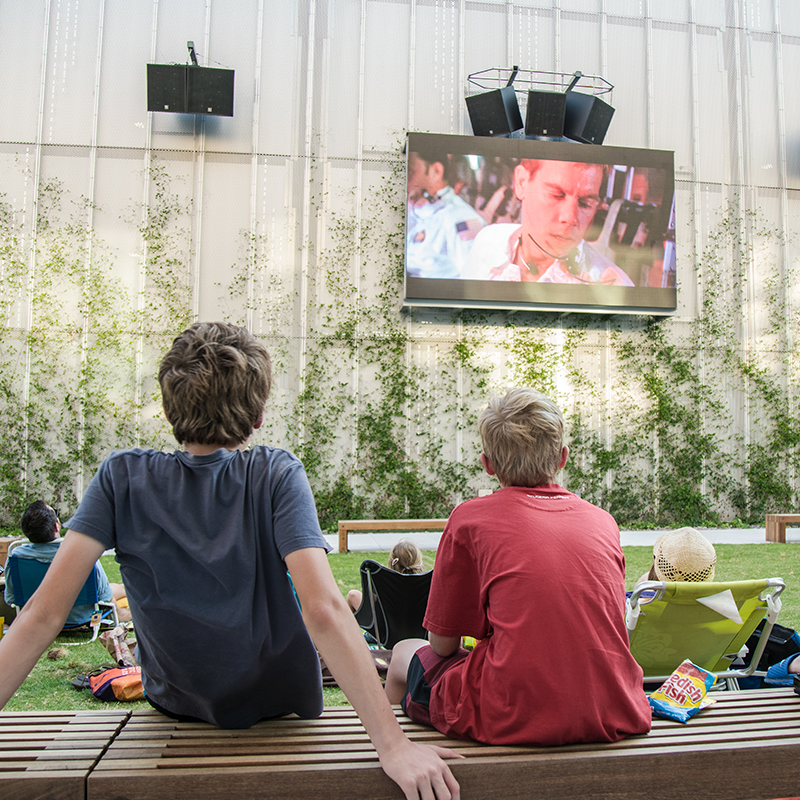 Central Library
Best Place to Learn Something New FINALISTS:
Gathering Place, Philbrook Museum of Art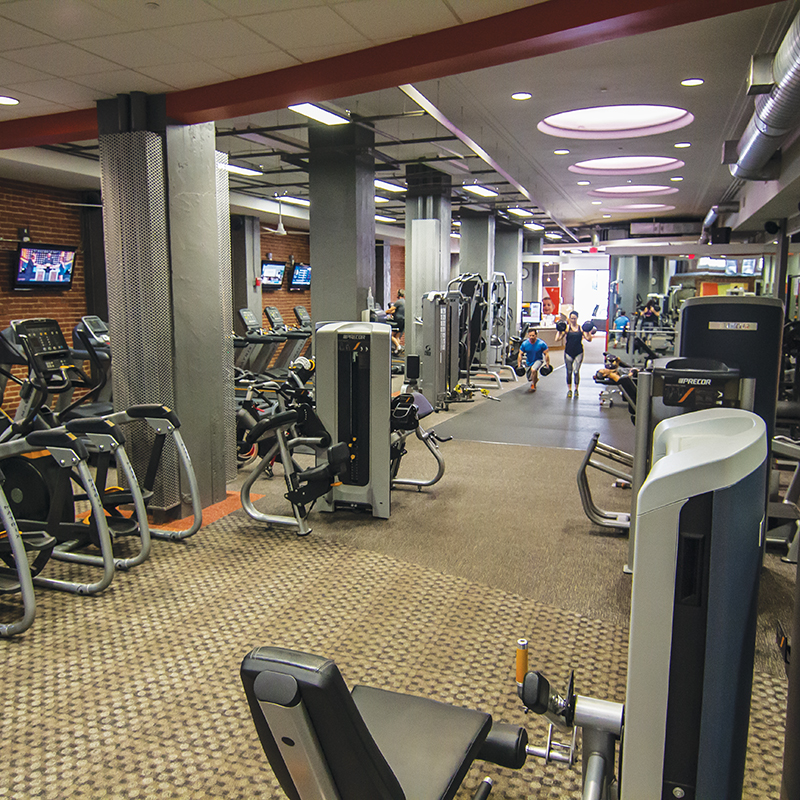 YMCA
Best Health / Fitness Center FINALISTS:
Planet Fitness, Sky Fitness & Wellbeing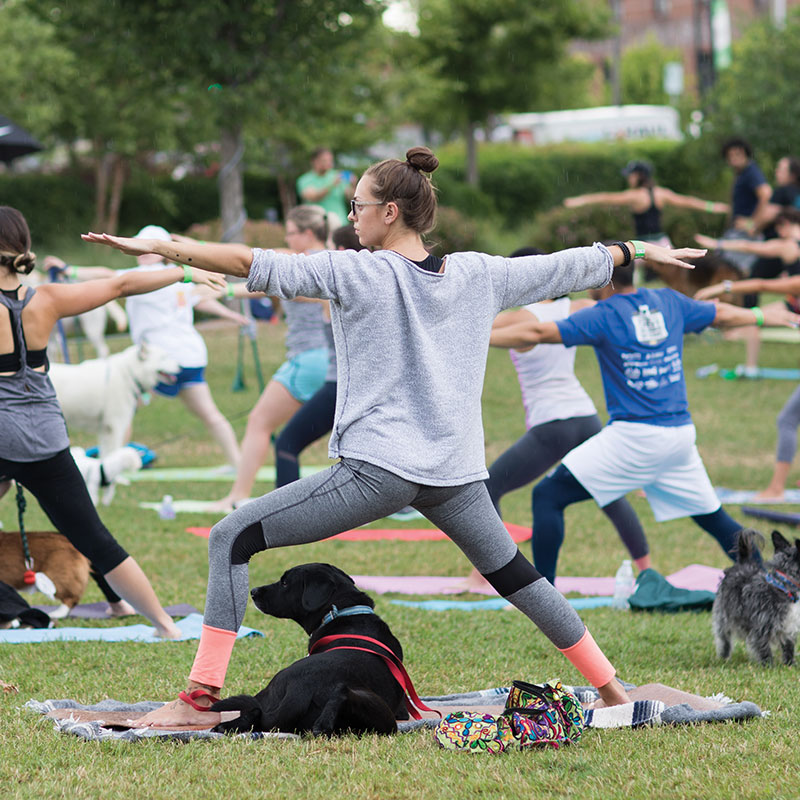 Guthrie Green
Best Place to Strike a (Yoga) Pose FINALISTS:
Be Love Yoga Studio, SALT Yoga
Guthrie Green's skyline setting is serene—and with free yoga classes, the price is right.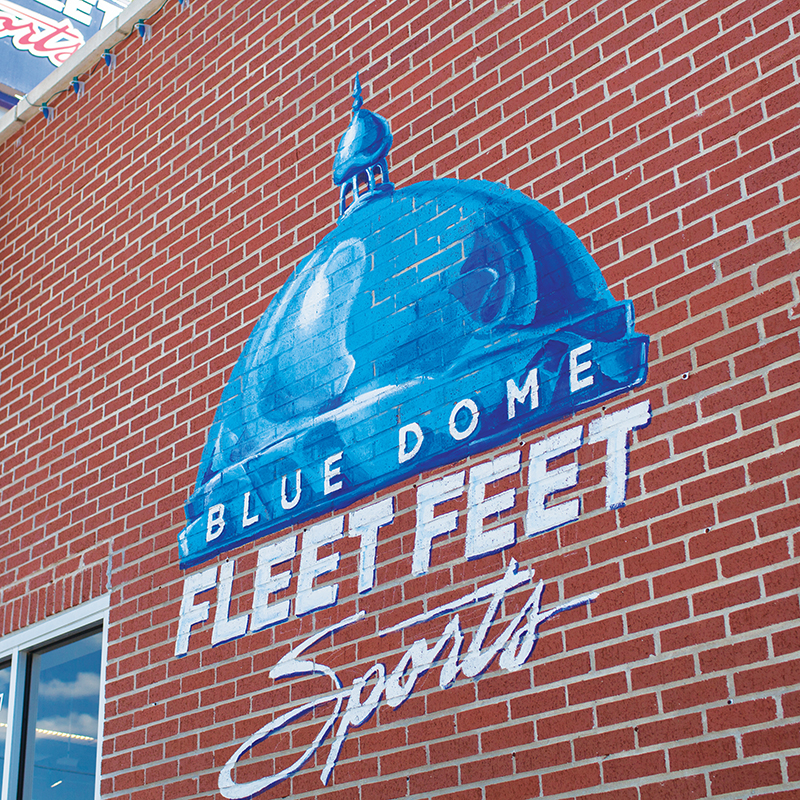 Fleet Feet
Best Running / Athletic Store FINALISTS:
Academy Sports + Outdoors, Runner's World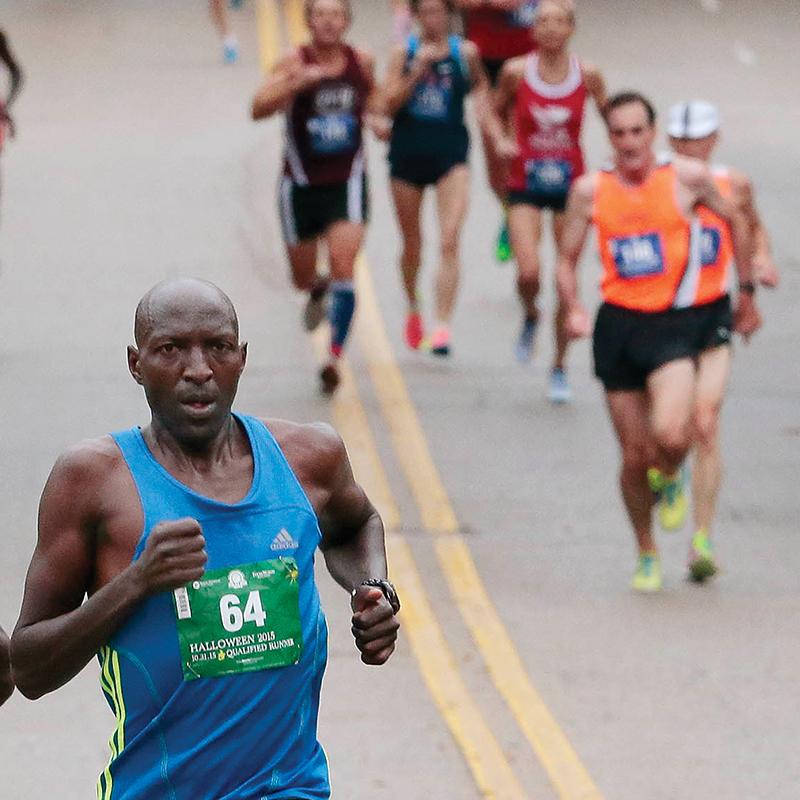 Tulsa Run
Best Foot Race / Run FINALISTS:
The Color Run, Route 66 Marathon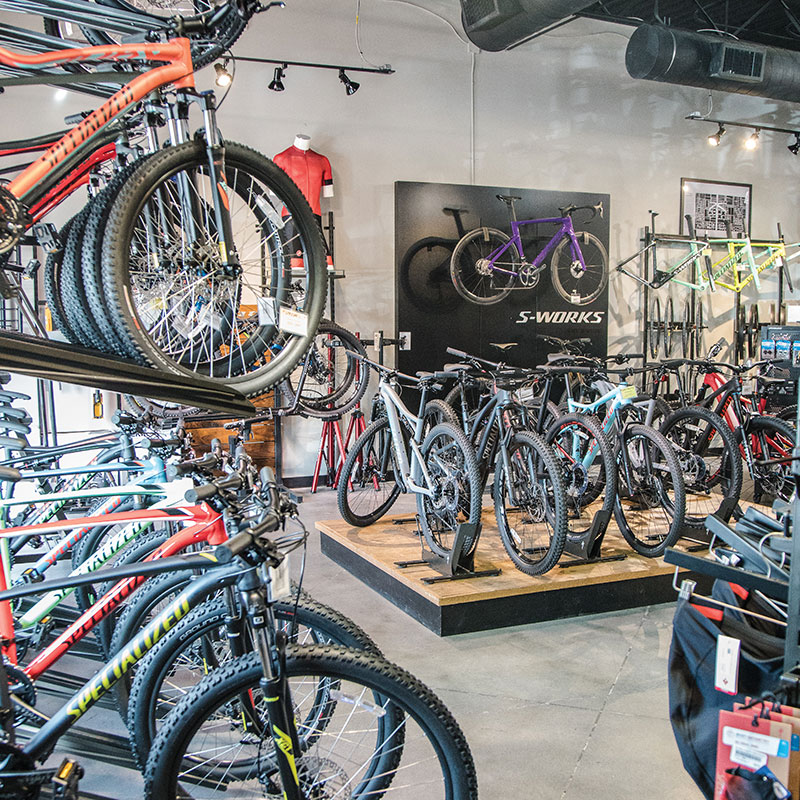 T-Town Bicycles
Best Bike Shop FINALISTS:
Phat Tire Bike Shop, Tom's Bicycles
Since 1991, T-Town Bikes has helped Tulsans find the bike that suits their needs.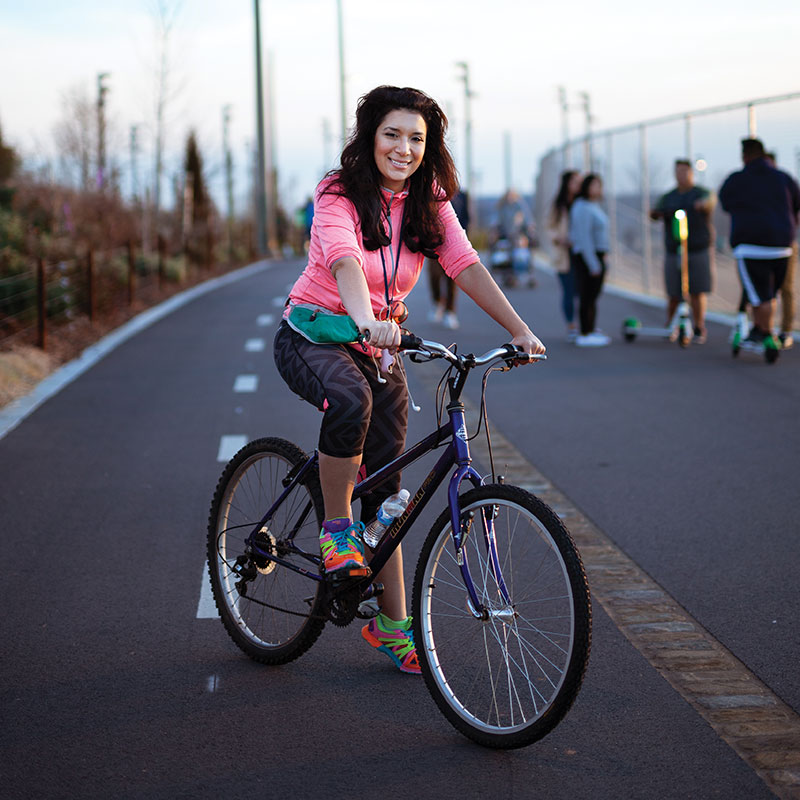 River Parks
Best Place for Cycling FINALISTS:
Cry Baby Hill, Gathering Place
With killer views and trails, River Parks is great for a scenic cruise or a lengthy workout.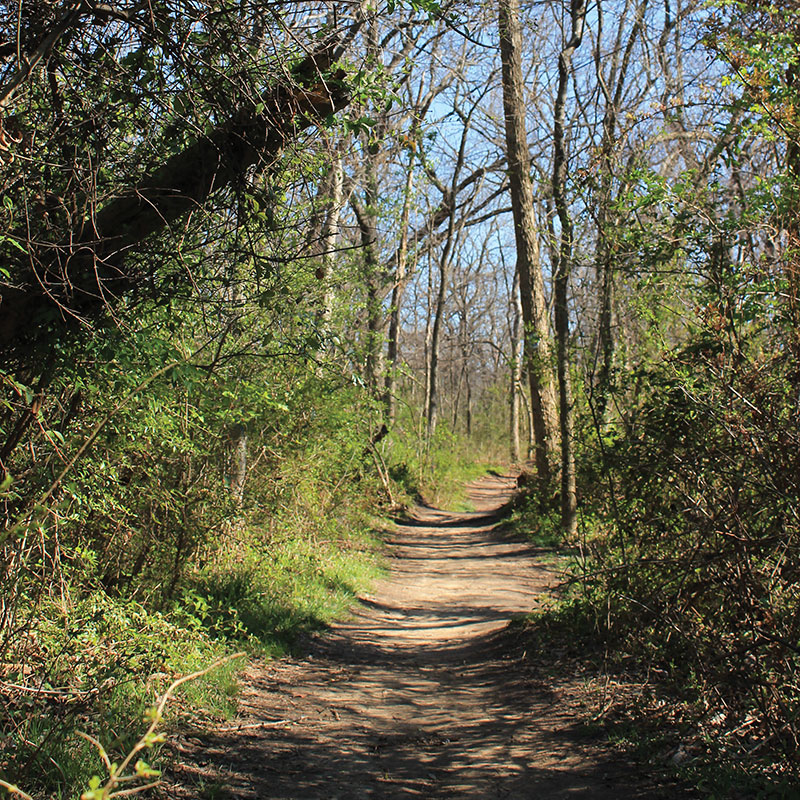 Turkey Mountain Urban Wilderness Area
Best Place to Hike FINALISTS:
Chandler Park, Gathering Place
Best Place to Go with Your Dog FINALISTS:
Gathering Place Dog Nights, River Parks
Whether you're on foot or a mountain bike, with a furry friend or a human pal, Turkey Mountain Urban Wilderness Area is the perfect place to go for a daytime hike, bike, or casual stroll. If you're looking to get your heart rate up—or simply to get away from the city without going too far—this River Parks treasure on the west bank of the Arkansas River occupies more than 600 acres, with miles of dirt trails, two big ponds, covered park pavilions, trees, boulders, iconic bronze wildlife structures ("Rio Grande Turkeys" and "Rocky Mountain Bighorn" greet visitors at the entrance), and more—all just few miles from downtown Tulsa.
Turkey Mountain is purposefully kept a bit on the wild side in order to set it apart from the various flat, manicured trails along the river and throughout the city. The area offers four trails: three dirt trails and one paved. You'll find the main trailhead, providing access to all four, just north of the 71st Street bridge and just east of Elwood Avenue. Choose wisely: the Red Trail is an easy 0.8-mile loop, the Blue Trail loop is a moderate 1.5 miles, and the Yellow Trail loop is quite a bit longer and more difficult at 4.4 miles. (Check the maps before you set off—and take plenty of water for yourself and your pups.) In looking ahead to the future of the "untamed oasis" that is Turkey Mountain, the River Parks Authority hosted a public planning meeting in Feb. 2019 to discuss management, preservation, and programming for the area—with more meetings and opportunities for public input planned for the future.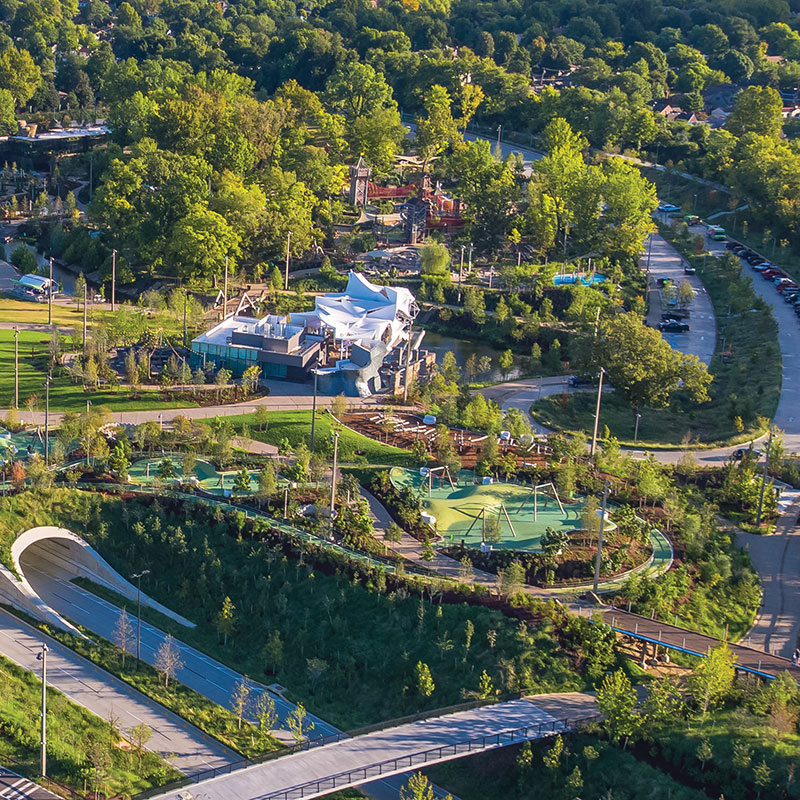 Gathering Place
Best Park FINALISTS:
Guthrie Green, Woodward Park
Best Family Outing FINALISTS:
Tulsa Zoo, Tulsa Botanic Garden
Best Place to Take Out-of-Towners FINALISTS:
The Center of the Universe, Mother Road Market
Best Picnic Spot FINALISTS:
Guthrie Green, Woodward Park
Best All-Ages Venue FINALISTS:
BOK Center, Cain's Ballroom
Best Free Entertainment FINALISTS:
First Friday Art Crawl, Guthrie Green
The much-anticipated Gathering Place has quickly exceeded Tulsa's expectations. Blending the spirit of a public park with the scope and scale of an amusement park, Gathering Place offers state-of-the-art playground equipment, the cozy Williams Lodge with its two-story fireplace, the QuikTrip Great Lawn—featuring free concerts—the ONEOK Boathouse (where you can rent kayaks and canoes), sport courts, a skate park, and more.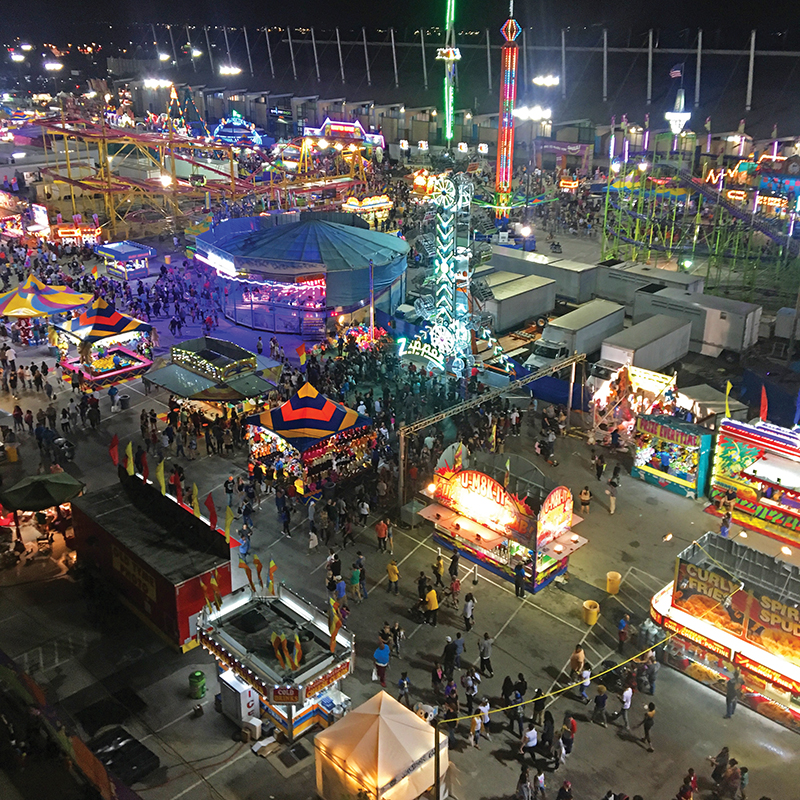 Tulsa State Fair
Best Place for People Watching FINALISTS:
Gathering Place, Walmart
It takes all kinds to make the world go round. See them all at the Tulsa State Fair.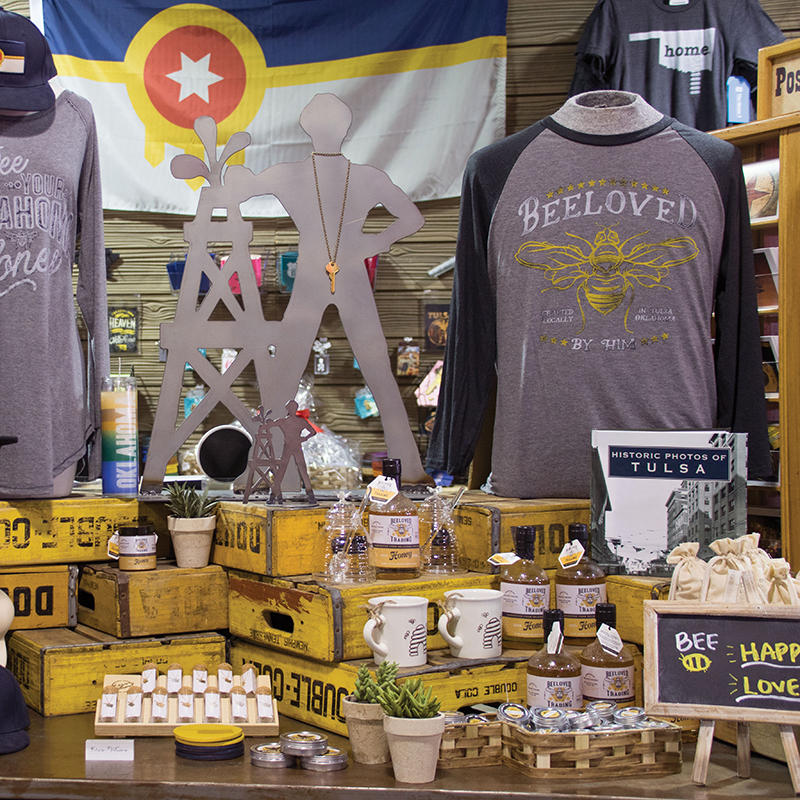 Ida Red
Best Local Gift FINALISTS:
Boomtown Tees, Glacier Confection
Ida Red offers gift options that will leave recipients asking,
"Where did you get this?"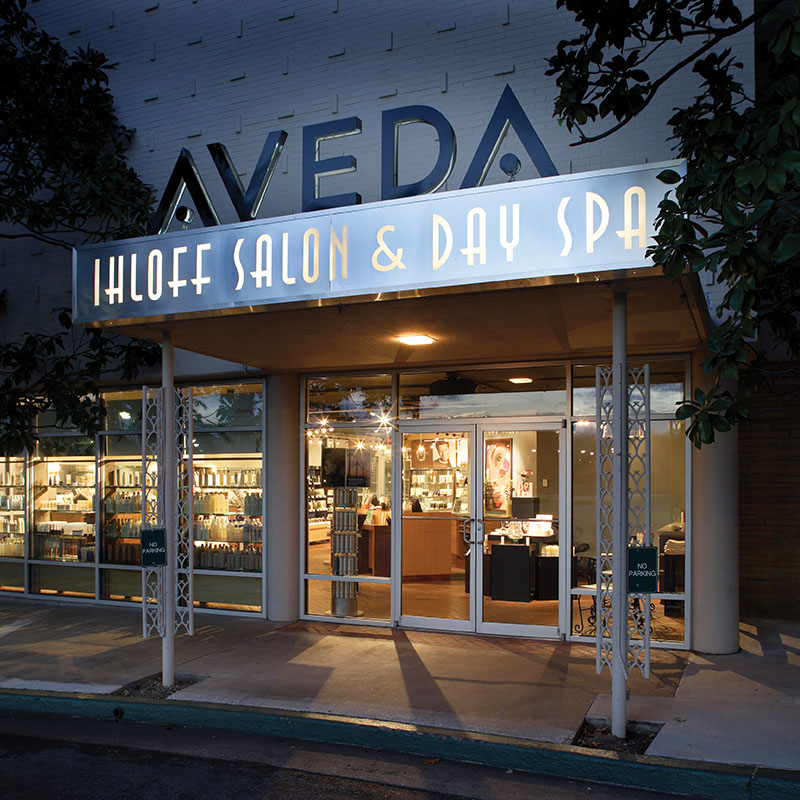 Ihloff Salon and Day Spa
Best Salon FINALISTS:
Raw Elements, Z Studio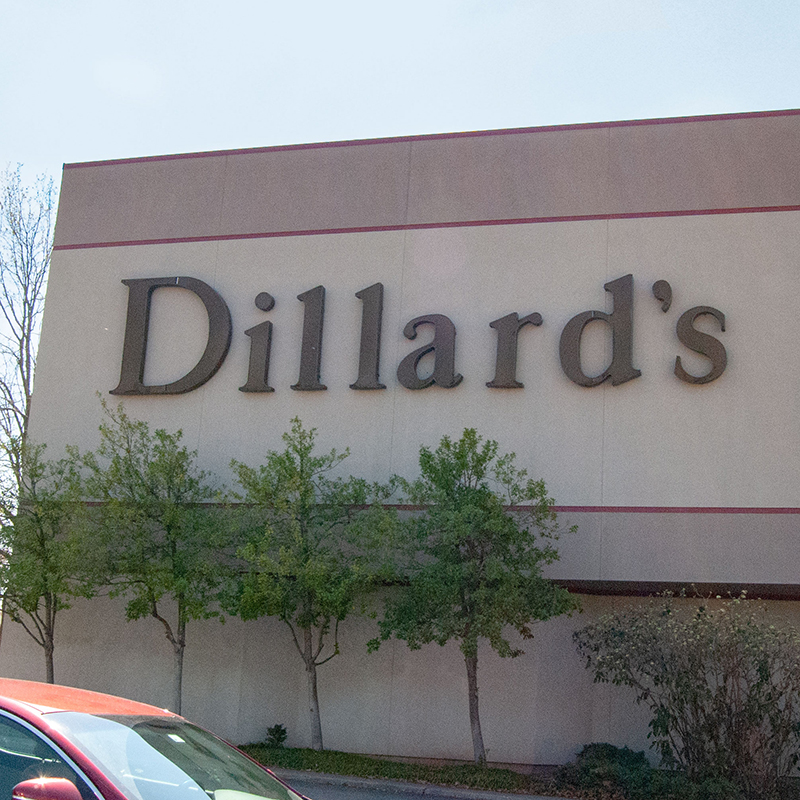 Dillard's
Best Clothing Store FINALISTS:
Goodwill, Kohl's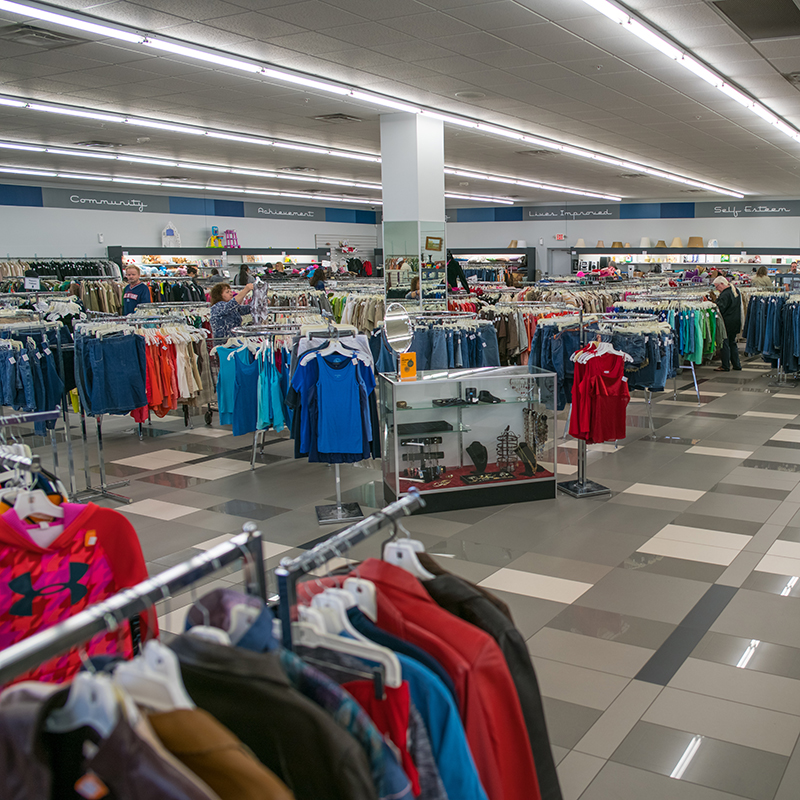 Goodwill
Best Vintage Clothing Store FINALISTS:
Cheap Thrills, Vintage Vault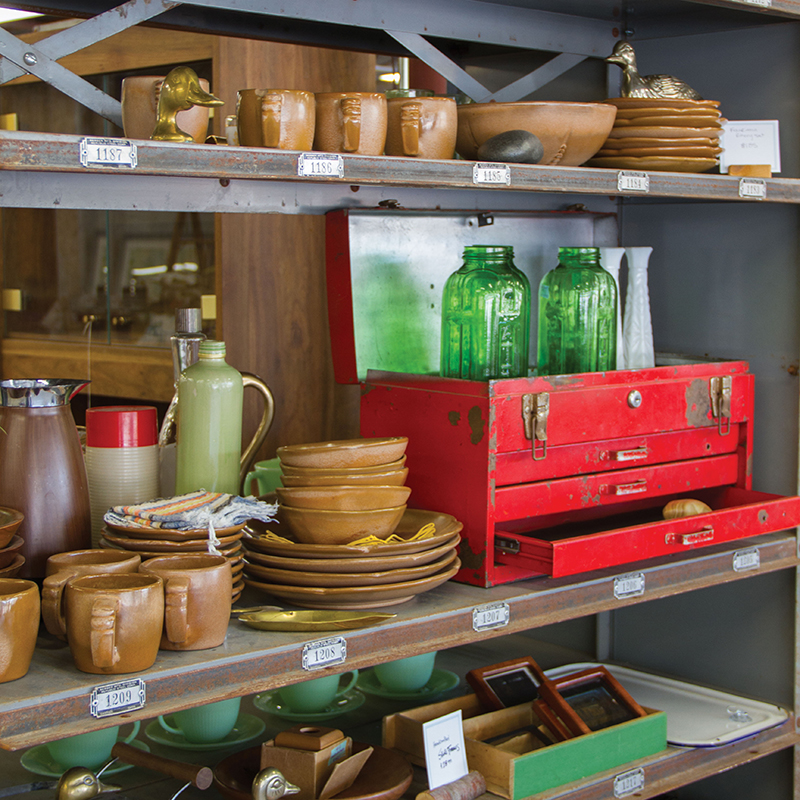 Retro Den
Best Antique Store FINALISTS:
I-44 Antique Mall, River City Trading Post
In addition to their selection of one-of-a-kind items, Retro Den also offers collaborative home styling.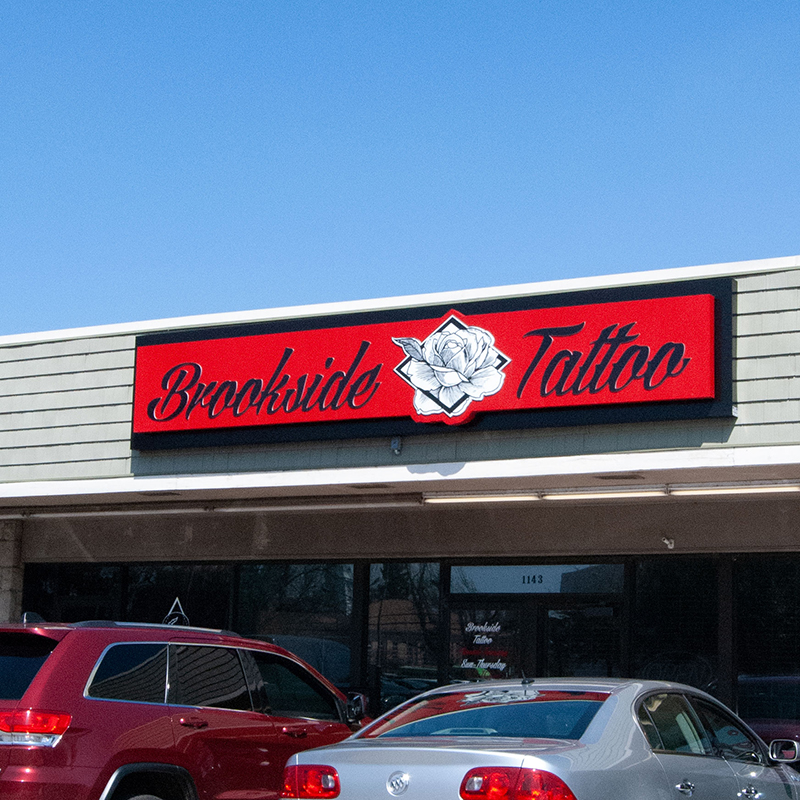 Brookside Tattoo and Piercing
Best Tattoo Parlor FINALISTS:
Black Gold Tattoos and Piercings, Tulsa Tattoo Co.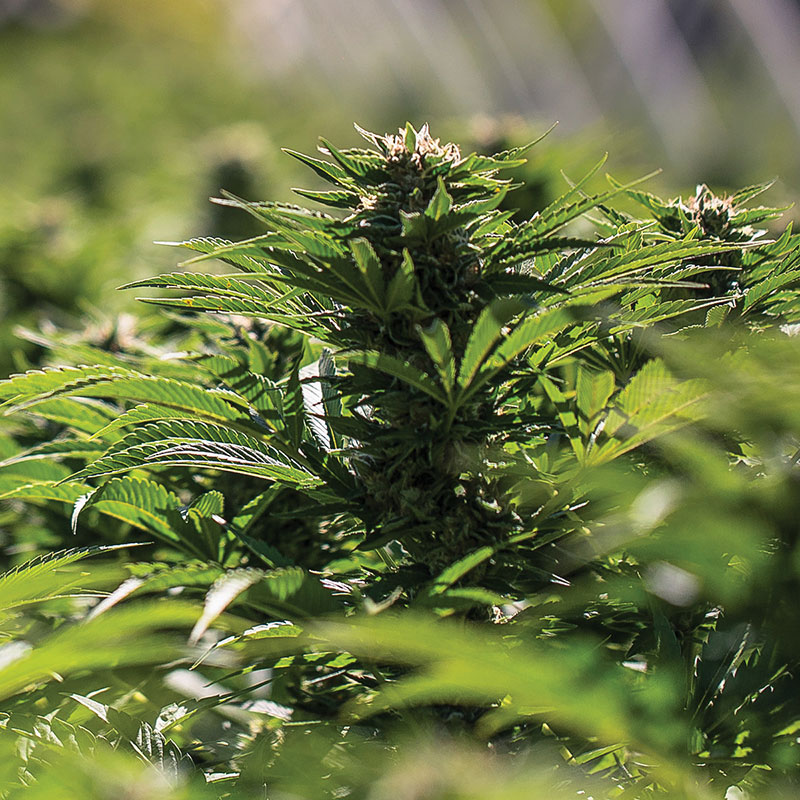 Passage of State Question 788
Best Election Result FINALISTS:
The Blue Wave, House Representative John Waldron
In 2014, a grassroots group of activists started Oklahomans for Health, an organization with a mission of "serving Oklahomans through cannabis legalization efforts, patient education, citizen advocacy, and legislative action." This led to petition efforts to get medical marijuana on the ballot, which saw success in 2018 with State Question 788.
Frank Grove of Oklahomans for Cannabis (now President of the Drug Policy Reform Network of Oklahoma) was among these hardworking activists. "Back then we never could have foreseen what's happening now. When we wrote the second petition in 2016, we envisioned delays in implementation, significant drawbacks, and lots of changes to the core language, and the reality in 2019 is that none of that really happened. The biggest erosion has been for employee protection."
Grove and his fellow organizers have been pleasantly surprised by how the legislature has reacted, and by Oklahoma's forward momentum on the issue. Chelsea Kennedy, regional organizer for SQ 788 (Oklahoma City), was amazed by how quickly dispensaries started popping up after the law was enacted. "It's been a rough, long road, but really good—even today going to a dispensary blows my mind. I won't lie that I was nervous as heck on election night, but once we saw the early vote had been won, I became more confident," she said.
It was a human and a team effort that made this happen—the petition was not paid for by a wealthy individual or donor organization—and people are still working to answer the public's questions and to ultimately "keep pushing the Overton window toward more liberal, more rational drug policy," according to Grove.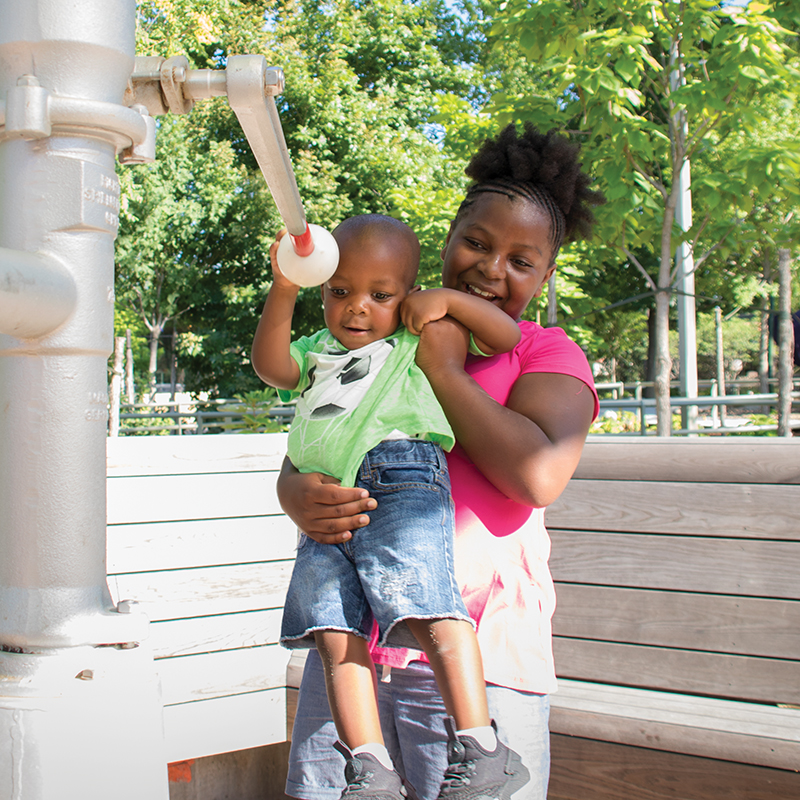 George Kaiser Family Foundation
Best Nonprofit FINALISTS:
Community Food Bank of Eastern Oklahoma,
John 3:16 Mission
Through programs and developments, George Kaiser executes his vision of a more vibrant and inclusive Tulsa.